cartif projects
First acquisition in Spain of the Vacuum Radiant Energy Dehydration Technology "REV TM"
Dehydration is a process usually use at the food process industry and in the production of materials biologially active with the aim of preserving the products or facilitate their introduction in different industrial process or food matrices. 
So far, the conventional procedures to dehydrate includes air-drying and freeze-drying (freeze-drying), however, both drying procedures have their limitations. In general terms, air-drying is slow and the freeze-drying is cheap and both tend to degrade the appearance and texture of food.
Patented REV™ (Vacuum Microwave Dehydration) technology is a quick procedure that proporcionates products with imporved quality both organoleptically and nutritionally.
Objectives
Incorporate Radiant Energy Dehydration (REV™) or vacuum microwave technology in Spain, which will allow to made a rapid drying of food at low temperature, mantaining untocuhed the nutritional and organoleptic properties of the original product and with a notorious energy save during the process.
Specific objectives of the proposed action:
Contcat with the equipment supplier company (EnWave) to manage the purchase and shipping.
Receive and install the equipment at CARTIF facilities. 
Onturning on the equipment and receiving the necessary training in CARTIF from EnWave technicians.
Actions
Action 1. Contact with EnWave and buy the equipment. 
Action 2. Preparation of the equipment, shipping, reception and installation. 
Action 3. Ongoing and training to the CARTIF staff.
Expected results
The technology is currently being tested by entities around the world that are acquiring the research licence. Given the characteristics and advantages of the technology, the CARTIF technology centre is committed to acquiring this equipment in order to learn first-hand how this new technology works and to experiment with different raw materials that add value to the lines of research open in the area.
INFRASTRUCTURES CYL 2021
File: 2021 CCTT 05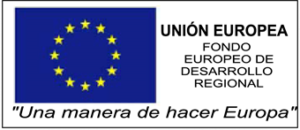 CARTIF total budget: 267.598,55 €
CARTIF grant: 133.799,27 €
Cofinanced by FEDER founds contributing to the OT1 objective "Promote the technological development, innovation and a quality research" from the FEDER Operative Programme of Castilla y León.
Belén Blanco Espeso
Division of Agrifood and Processes
belbla@cartif.es
CCTT Infrastructures projects:
The project is focus on the valorisation of agro-industrial organic residues for the production of biomethane, through anaerobic digestion processes. Also, the use of technologies for the treatment of gaseous and liquid streams will be based on membrane contactors and reverse osmosis membranes, respectively. On the other hand, pretreatment of samples with microwaves will also be studied.
read more