Development of a fermented drink enriched in fibre, unpasteurised and that mantain optimal organoleptic characteristics. 
Kombucha is a fermented type of drink that is obtained on the basis of sweetened and fermented tee thanks to a symbiotic colony of bacteria and yeasts known as SCOBY.
It is a functional drink, refreshing by natural carbonation, which flavour reminds to the apple cider, sweet and acid at the same time, a bit vinegary. In Spain it is consider a non-alcoholic drink (although it contains little amounts as a consequence of the fermentation), with low caloric intake and low sugar content. These characteristics has transform the kombucha in a functional drink with a fastest growing in today´s market. 
By it´s compositionand its probiotic content, kombucha has been atributted with many properties and benefits throughout history. However, none of these effects have been tested in humans.
Objectives
The main objective is the development of a fermented drink 8kombucha) enriched in fibre, unpasteurised and that mantains optimal organoleptic characteristics. Other objectives are:
Elaborate a fibre-enriched kombucha that complies with the required requirements to be marketed as kombucha "fibre source".
Standardising the kombucha carbonation process.
Standardisingthe fibre-enriched kombucha organoleptic characteristics.
To study clinically the effect of the fibre-enriched kombucha effect.
Actions
The project is divided in 3 main phases:
Prototype formulation: includes the selection of non-digestible carbohydrates and its incorporation for the elaboration of fermentations at a pilot scale. Results at a physico-chemical and sensorial level will also be evaluate.
Prototype validation: elaboration of the fibre-enriched kombucha at a industrial level.
Clinical intervention study for the evaluation of fibre-enriched kombucha consumption on the microbiota of humans. 
Expected Results
It is intenden to obtain a fibre-enriched kombucha with a degree of carbonation and similar flvaour to the original kombucha at a pilot and industrial level. 
To sciemtifically demosntrate the effect of fibre-enriched kombuhca consumption on the microbiota of humans.
KomVida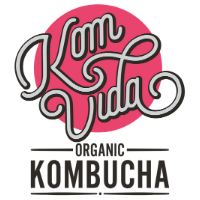 Total Budget: 68,500€
Duration: 16/08/2021 – 15/08/2024

Laura Fernandez
Division of Agrifood and Processes
laufer@cartif.es