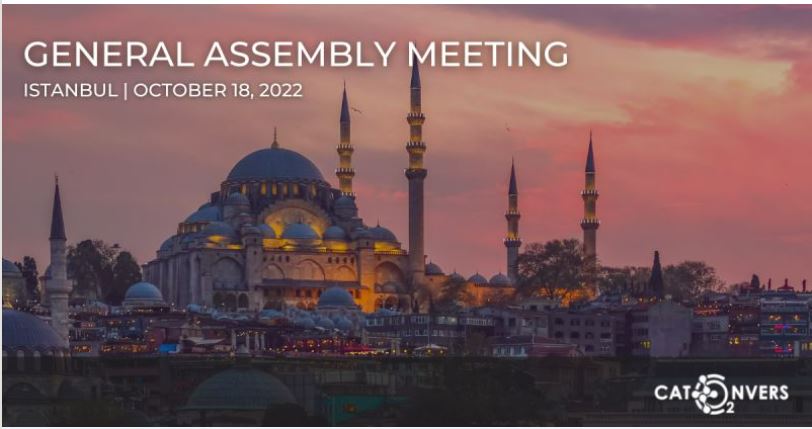 [CATCO2NVERS] General Assembly Meeting
CATCO2NVERS project,  which core purpose is to reduce greenhouse gas emissions (GHG) from the biobased industry by developing five innovative and integrated technologies based on three catalytic processes (electrochemical, enzymatic, and thermochemical), celebrate next month its general assembly.
Consortium members will hold their third general assembly in Istambul, Turkey hosted by Evyap.
There, the partners will present the progress and the advancements of the work carried out during the last semester of the initiative as well as an overview of the project status since the beginning.