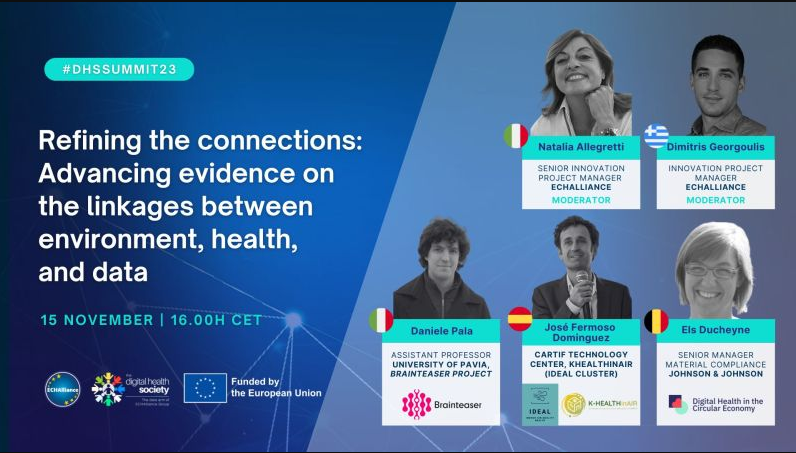 [K-HealthinAir] The Digital Health Society Summit
The 2-Day Virtual Summit promotes the latest thought leadership of the DHS, showcases innovation, research, European funded projects and addresses the latest digital and data challenges facing digital health.
The DHS Summit will build on almost 1000 registrations from 95 countries across the globe. It will be held next 14th and 15th november.
Our partner José Fermoso will participate on a session to explore the relationships between the environment and human health, with a special focus on the role of data in advancing our understanding of the dependencies between those factors.
At this session he will present K-HealthinAir project, focused on the evaluation of interior quality air.
More info: 5º Digital Health Society Summit