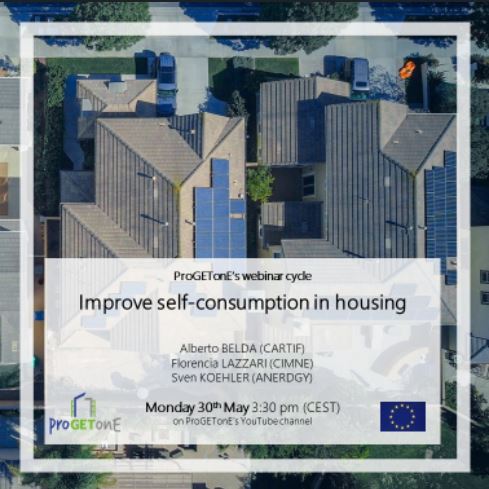 [proGETone] Improve self-consumption in housing
Do you know what energy communities are? Do you know that you can generate renewable energy in your building and share it amongst your neighbours?
Next 30th May ProGETone project hold a webinar on "Improving self-consumption in housing", where 3 experts will share their point of view on this subject. One of the experts is our partner Alberto Belda, from energy division.