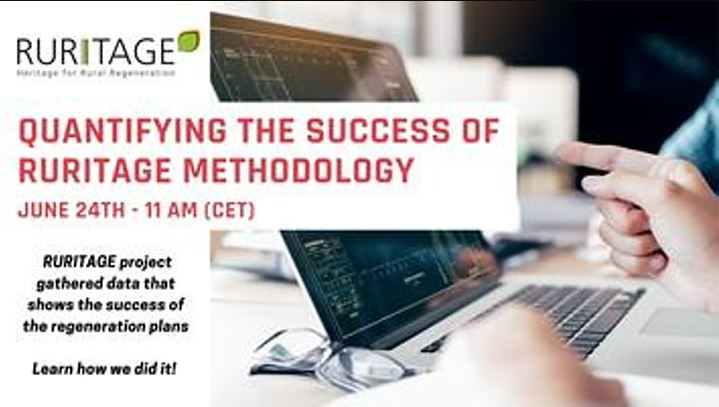 [RURITAGE] Quantifying the success of the RURITAGE methodology
Rural areas host a wewalth of cultural and natural heritage, however it is well documented that many of these areas are facing high unemployment, low-income levels, an aging population and depopulation. The EU H2020 RURITAGE projet considers successful heritage-led rural regeneration from Europe and beyond applying learning, methodology and tools to a network of Replicator Sites. In order to quantify the success of these RURITAGE interventions a monitoring framework has been developed which includes a range of Key Performance Indicators and a co-monitoring programme. This programme takes a bottom-up approach working with key stakeholders to understand their values.
The webinar will explore both the development of the monitoring platform and the My Cult-Rural toolkit for the co-monitoring approach.
Organize: RURITAGE
More info: RURITAGE