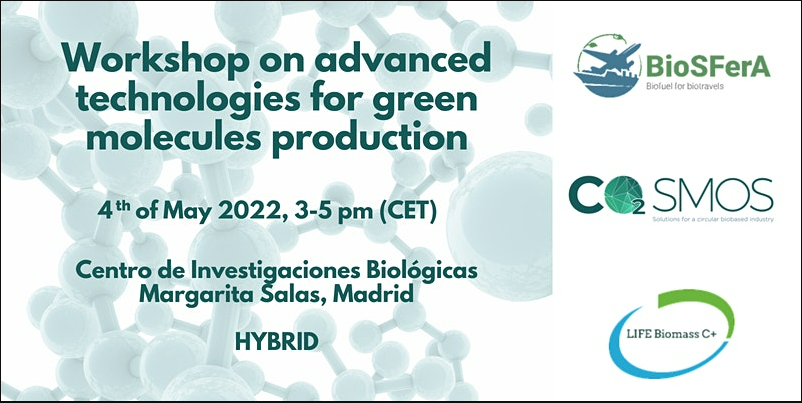 Workshop on advanced technologies for green molecules production
Advanced biofuels and innovative biochemical technologies
The EU project BioSFerA, CO2SMOS and LIFE BIOMASS C+ will present their research activities dedicated to the exploration of new approaches and pathways for the synthesis of advanced biofuels and value added chemicals.
Their research work is part of the European strategy to find sustainable solutions for the energy transition and achieve the climate neutrality goal. 
Main objective of this workshop is to update researchers, companies and decision-makers with the most relevant results ad policies on the green mocules technologies.
The workshop will be developed in-presence seat at Centro de Investigaciones Biológicas Margarita Salas – Consejo Superior de Investigaciones Científicas (CIB-CSIC) and virtual via zoom
Organize: Co2 Value Europe y EnviPark
More info: Workshop on advanced technologies for green molecules production