According to one of the latest population projections from the National Statistical Institute, in 2050 there will be 7,2 million more people in the "over 64" age group, which will make up to 37% of the overall population in Spain. In fact, population ageing is one of the most significant challenges we will be facing throughout this century.
The World Health Organization defines active ageing as "the process of optimizing opportunities for health, participation and security in order to enhance quality of life as people age." In this way, active ageing tries to improve people's quality of life as they grow older, contributing to their opportunities through their development towards a healthy, participative and safe life. This will help people feel useful through this stage of life, understanding it as another period of personal growth.
Here in CARTIF, we are developing solutions for medical, healthcare centers, and end users
The European Commission launched the EIPAHA initiative – the European Innovation Partnership on Active Health Ageing – a few years ago, whose objective is increasing, until 2020 and on average, by two years the Europeans' healthy life, improving the state of health and quality of life of the population, specially the elderly; keeping longterm sustainability and the health care and social systems; and improving the European industrial competitiveness.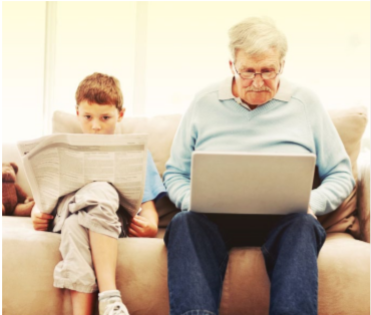 At this juncture, the most recent concept is the silver economy, which suggests an innovative and positive approach where the elderly citizen is not perceived as "an unsustainable expenditure for the health care system" anymore but as a functionally active person, very useful for society and, moreover, someone who demands a new range of products and services, giving rise to a new niche market with a very high potential growth.
Innovation in processes, systems and products for the elderly encompasses many of the areas on which CARTIF has been working for years, such as software architecture, improvement of communications, social robotics, electronics, intelligent sensors or functional nutrition.
Nutrition and the elderly
For the food industry – focused on infant and adult food until very recently – these products not only mean a challenge, but also an opportunity. Producers need to delve into the knowledge of characteristics, necessities and preferences of this age group in order to adapt their supply. With this in mind, several research projects have been initiated in recent years that not only produce nutritionally balanced products, but also appetizing and easy to consume.
One of our research lines in the Nutrition Area of CARTIF is precisely this: product reworking in expectation of healthy nutritional profiles (low-fat, sugar-free, saltfree, source of fiber) and optimal sensorial characteristics (gel texture, bold colors, intense taste and scent).
In the following years we will see how supermarket shelves are filled with products that seek the attention of the elderly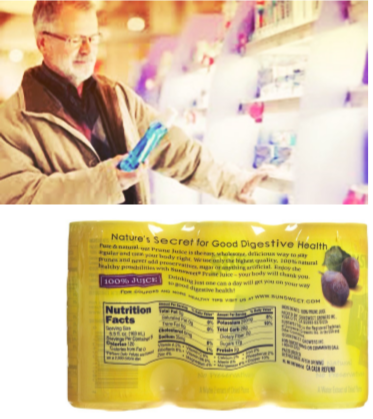 The food industry does not offer specific lines for the elderly, but it does elaborate products adapted to their needs. Thus far most of the market launches of functional products aimed at preventing or alleviating chronic illnesses related to ageing: cardiovascular problems (by monitoring levels of fat, cholesterol and sodium), diabetes (sugar-free products), digestive disorders (high-fiber, prebiotic and probiotic products) or demineralization (with calcium, vitamin D, phosphates).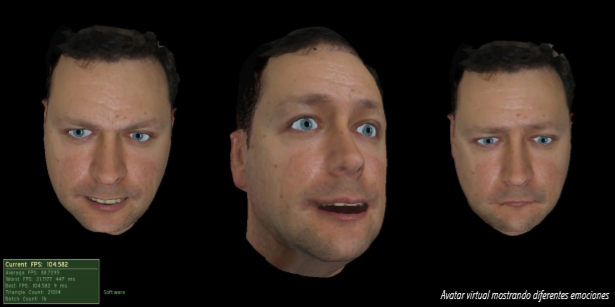 Robotics, computer vision, communications and ICT
Improvements in care service for the sick, elder, or people with special needs achieved thanks to robotics and artificial vision have been numerous in recent years. Here in CARTIF, we are developing solutions for doctors, medical and healthcare centers on the one hand, and for end users on the other.
One of the broadest fields of action in this sense is the use of social and assistive robotics in households and medical centers, through the implementation of devices directed at dependent patients and assistive robots for medical staff (AGVs, robot porters).
Thanks to the advanced multimodal interfaces, virtual avatars have been created for the training and diagnosis of neurocognition. Furthermore, the implementation of 2D and 3D artificial vision techniques in physical and mental rehabilitation through recognition of physical and facial gestures have allowed for products like Physiobot to reach their third generation in the developmental process.
There are decision Support tools for the health care community (production of alarms, advice, patient or caregiver support). These techniques can also be used for the processing of 3D medical images and for health care training (through augmented reality).
In telecommunications, sensors, embedded systems and communication systems (sensor networks, M2M), besides various implementations in robot-based logistics for hospitals, from transport of medicines, material or waste to monitoring and navigation systems (RFID, SLAM).
Ultimately, there are various business opportunities that may originate from the innovations proposed over the next ten years. These technologies are already having a positive outcome for their implementation. The solutions will reach competitive costs thanks to the improvement in the lines of research developed all over the world and, even more importantly, this will allow us to achieve a stronger management and increase longevity in our society