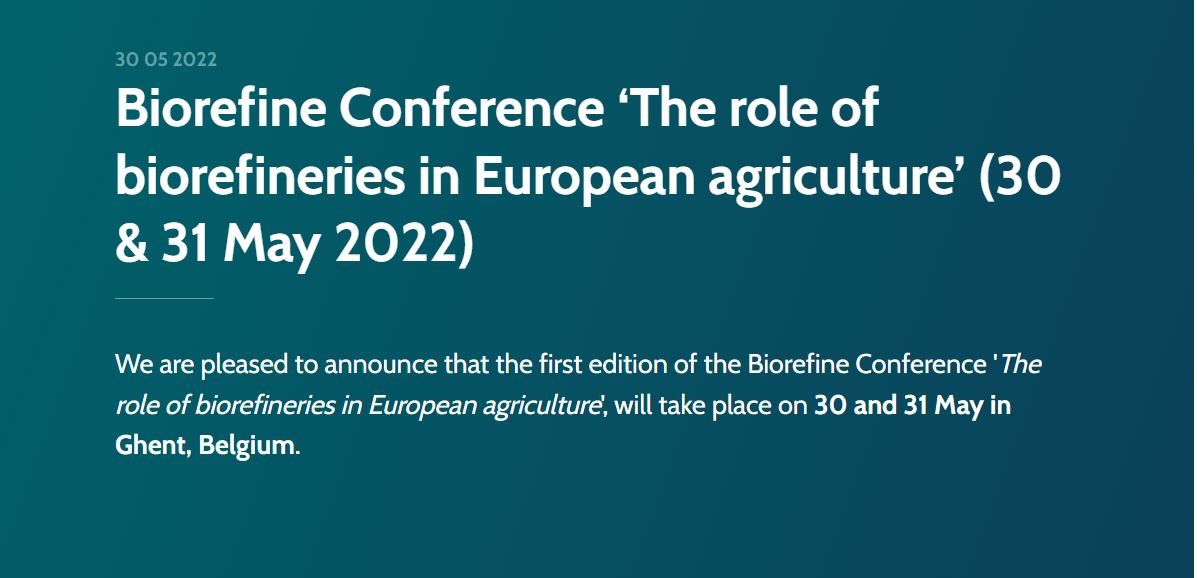 1st Biorefine Conference
The role of biorefineries in European Agriculture
The first edition of the Biorefine Conference will take place on 30 and 31 May in Ghent, Belgium.
The conference is aied at highlighting the current research innovations in the six main Biorefine´s domains related to the sustainable resource management in the framework of circular economy systems. Nutrient recycling and recovery, renewable energy, water recovery and use, biomaterials & eco-design, biochemicals and value chain assessment will be at the core of our discussion, focused on recent developments and concrete solutions to make the transition to circular ecoomy work in practice.
Our partner Francisco Corona will participate in the conference presenting the WALNUT project as a solution focused on the resources for the recovery and reutilisation of water.
Organize: Biorefine Cluster
More info: Biorefine Conference