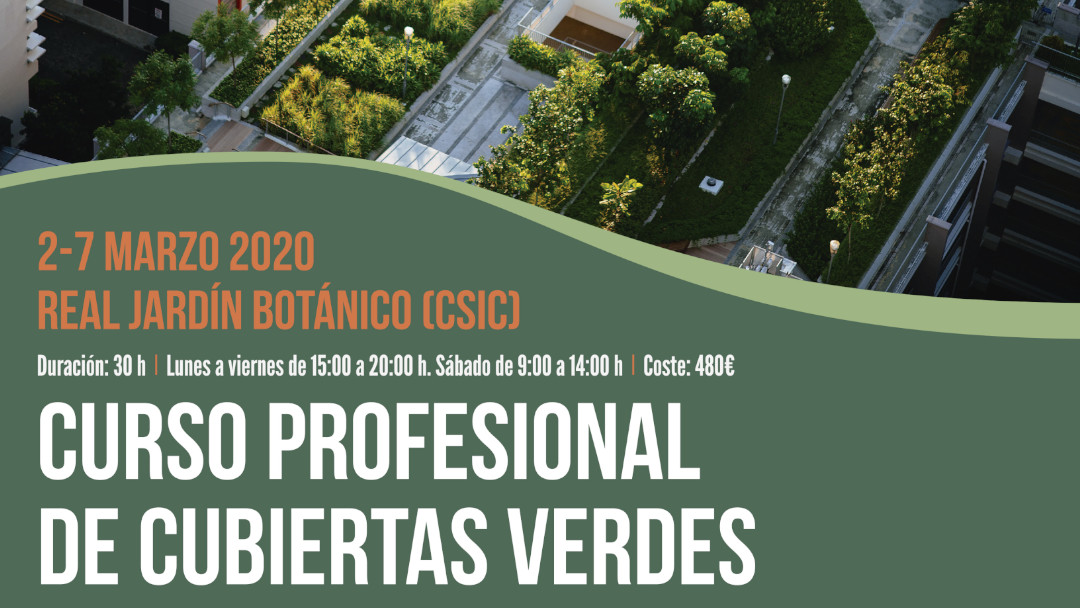 Professional course of vegetal covers
In a critical moment for the health of cities, green roofs take on special prominence as a solution to the great challenges of improving the urban environment, both as specific solutions for the improvement of a building, as well as for actions in urban improvement interventions.
In this context, it is necessary to have simple, versatile systems and trained professionals, not only to improve the aesthetics, but also the functionality of a roof, paying special attention to urban biodiversity and improving comfort in the interior of the buildings.
Course objectives: (spanish language)
Know and understand the urban green roofs sector; sector that is growing and that demands solutions and trained professionals.
Know the different green roof systems available in the market.
Obtain complete knowledge of green roof solutions, both their materials, and the most appropriate elements for each case: substrates, plants, irrigation systems and installation systems.
Train for the selection and design of the most appropriate solution in each case; for the preparation of a design, budget and maintenance plan.
Module installation practice with different substrate and plant proposals, depending on the required function.