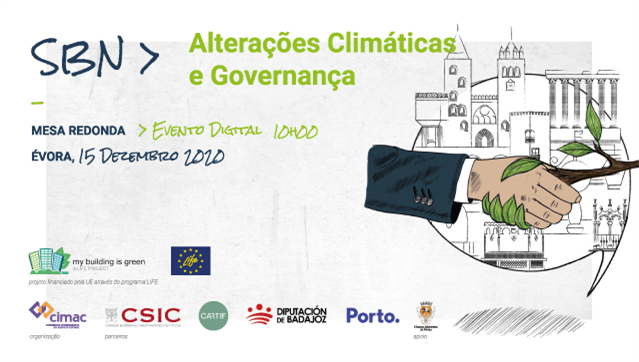 Round Table MY BUILDING IS GREEN | NBS: climate change and governance
CIMAC – Inter-municipal Community of Central Alentejo (Portugal) promotes an online round table on December 15, at 10 am, under the name of "Nature-based solutions: climate change and governance". This initiative is part of the MY BUILDING IS GREEN project, of which CARTIF is a partner, and aims to increase awareness and knowledge of Natural Solutions as climate adaptation measures in buildings and cities.
You can check the event program here.
Register quickly and easily here.