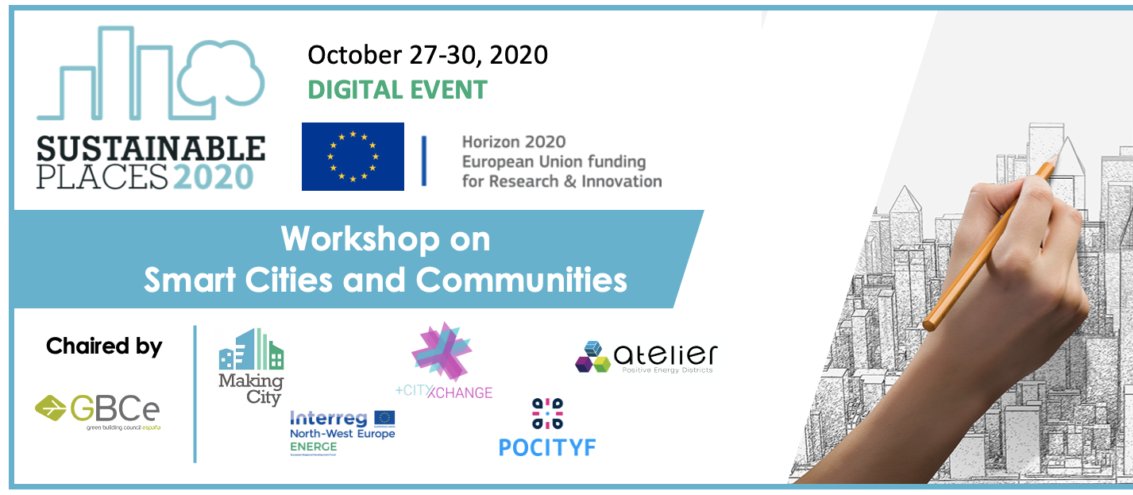 Sustainable Places 2020, Workshop 'Smart Cities and Communities'
The European projects MAKING CITY and ATELIER, both of them with CARTIF among their members, will participate in a Sustainable Places workshop that will aim to present and discuss different tools and approaches on how to improve collaboration between different people, companies and organizations in a smart city and community by implementing innovative energy concepts such as Positive Energy Districts.
Given that approximately 75% of the European population lives in cities, urban areas are the main consumers of energy and emitters of greenhouse gases in the EU, having a great impact on climate change. A smart city is a place where traditional networks and services become more efficient with the use of digital technologies and telecommunications for the benefit of its inhabitants and their companies. A smart city goes beyond the use of information and communication technologies (ICT) to obtain a better use of resources and achieve fewer emissions, it means the development of smarter urban transport networks, improving water supply facilities and waste disposal and achieve more efficient ways of lighting and heating buildings, among other aspects.
Register here.