CARTIF PROJECTS
MAKING-CITY
MAKING-CITY is a large-scale demonstration project, coordinated by CARTIF whose main objective is to achieve low-carbon cities thanks to the development of strategies aimed at transforming the urban energy system, taking the Positive Energy Districts (PED) concept as a reference. 
Groningen (Netherlands) and Oulu (Finland) are the two lighthouse cities responsible for demonstrating the objectives of the project. In addition, 6 other cities – Leon (Spain), Bassano del Grappa (Italy), Kadiköy (Turkey), Trencin (Slovakia), Vidin (Bulgaria) and Lublin (Poland) – will work on the replicability of the demonstrated solutions and the 8 cities of the project will develop their long-term city plans (city vision 2050).
Objectives
Demonstration of the PED concept in Groningen and Oulu.
Procedure for the definition of PED concept.
Replicate the PED concept developed in MAKING-CITY in the 6 Follower cities.
Methodologies for long term urban planning and definition of City Vision 2050 for all the cities of the project.
Monitoring and evaluation programme for the implemented actions.
Innovative business models for the development of PED.
Actions
Energy efficient building retrofitting.
Integration of renewable energy sources (PV, solar thermal, geothermal, heat pumps).
Energy storage and heat recovery.
Integration of electric vehicle charging points.
ICT urban platform.
Social acceptance and citizen participation.
Expected results
Energy surplus of 350MWh/year in the 60,200m2 of retrofitted district.
Reduction of more than 1,400t of CO2 during the project and improvement of air quality.
Increase of renewables contribution (80%), heat recovery and integration of energy storage technologies.
Increase self-consumption and energy efficiency at district level.
Installation of electric mobility solutions.
More than 4,000 new jobs.
Partners
| | |
| --- | --- |
| CARTIF | |
| TECNALIA | GEMEENTE GRONINGEN |
| TNO | GRUNNEGER POWER |
| ENERGY VALLEY | WAARBORG MEDIACENTRALE |
| STICHTING NIJESTEE | CGI NEDERLAND |
| SUSTAINBLE BUILDINGS | UNIVERSITY OF GRONINGEN |
| HANZEHOGESCHOOL GRONINGEN | CITY OF OULU |
| OULUN ENERGIA | SIVAKKA |
| YIT | JETITEK |
| ARINA | VTT |
| CITY OF BASSANO DEL GRAPPA | UNIVERSITY OF OULU |
| UNISMART | LEÓN CITY COUNCIL |
| KADIKOY CITY COUNCIL | DEMIR ENERJI |
| CITY OF TRENCIN | SLOVAK UNIVERSITY OF TECHNOLOGY IN BRATISLAVA |
| VIDIN CITY COUNCIL | GREEN SYNERGY CLUSTER |
| CITY OF LUBLIN | LGI CONSULTING |
| R2M SOLUTION | GREEN BUILDING COUNCIL – SPAIN |
| CAP DIGITAL | |
H2020
H2020-SCC-2018 – GA 824418

Budget: 20,1 M€
EC contribution: 18.2 M€
Duration: 01/11/2018- 31/10/2023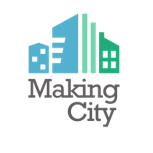 Cecilia Sanz
Energy Division
cecsan@cartif.es