CARTIF PROJECTS
mySMARTLife
 Sustainable and ecological cities
Coordinated by CARTIF, mySMARTLife aims to create sustainable cities, more environmentally friendly, by reducing CO2 emissions and increasing the use of RES. 150 smart actions will take place in the lighthouse cities Nantes, Hamburg and Helsinki while follower Cities Bydgoszcz, Rijeka and Palencia will learn from these experiences. "Smart Citizens", playing a vital role in their city's development and "Smart Economy" as an innovative and dynamic economic concept, will be the basis of this urban transformation.
The interventions planned and carried out in the lighthouse cities include innovative technological solutions connected to high-performance buildings, usage of RES, clean transport and supported by ICT solutions.
Objetives
Transforming cities into more sustainable and environmentally friendly places
Reducing CO2 emissions, increasing the use of RES.
Involving citizens in planning the urban transformation.
Increasing the digitalization of cities by Urban Platforms.
Implement 150+ smart actions in Nantes, Hamburg and Helsinki.
Passing on experiences to Bydgoszcz, Rijeka and Palencia and to mySMARTLife Cities Network.
Actions
Advanced urban planning through Smart People and Smart Economy
Development of Replication plans of smart actions in follower cities
Smart people: engaging citizens in the urban planning ecosystem, to create an attractive environment for human activities.
Smart economy: A solid economic framework to fix talent and companies (SMEs, start-ups).
Developing a evaluation framework by a set of KPIs.
Expected results
6 Urban transformation strategies in Nantes, Hamburg, Helsinki, Palencia, Rijeka and Bydgoszcz
369,509 m2 retrofitted, 66,441 m2 of new construction in Nantes, Hamburg and Helsinki
55% of energy efficiency improvement and 54% of RES energy.
2,095 kWh of electricity storage.
49 ktons of CO2 emission savings.
30 EV, 84 charging stations, approx. 300 e-Buses and two autonomous e-buses
CARTIF
Nantes Métropole
Engie
Nobatek
Helsingin Kaupunki
Forum Virium Helsinki
Armines
Cerema
Enedis
VTT
Helen

Fourdeg
Hamburg
Hafen City University
HAW
Salusfin
Metropolia
Steinbeis
Enercity
Telekom
Konsalt

Bydgoszcz
Palencia
Rijeka
Energie Netz Hamburg
Tecnalia
ESADE
Video presenttion of the project:
H2020
H2020-SCC-1-2016 – GA: 731297
Total budget: 21,2 M€
Contribution:18.7 M€
Period: 2016.12 – 2021.11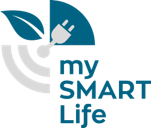 Rubén García Pajares
Energy Division
rubgar@cartif.es