CARTIF PROJECTS
NATURE4CITIES
The main objective of the Nature4Cities project, coordinated by NOBATEK, is to build a data platform that help to the decision making process in cities through collaborative models based on nature-based solutions (NBS) that can be integrated into the urban planning of cities.
To achieve this aim, the project team proposes to develop several interactive modules that involve citizens. These modules are: a database of nature-based solutions; an observatory of best practices and case studies that are already in place; the creation of a set of business, financial and governance models that can assist in decision-making; and finally an integrated platform of tools for the evaluation of this type of projects.
Objectives
Development of an analysis framework for the integration of Nature Based Solutions in decision making processes for urban planning.
Structuring of the extensive current knowledge base in NBS for the renaturation of cities.
Creation of a platform for multi-criteria impact assessment of NBS projects in cities.
Proposition of innovative mechanisms to support citizen participation in NBS projects.
Actions
Analysis and organization of the state of the art in NBS and development of an NBS evaluation methodology in NBS implementation projects.
Coordination and participation in the development of a web platform that integrates both NBS evaluation and citizen participation tools.
Coordination in the development of the databases needed for the operation of the platform.
Expected results
NBS, implementation models and pioneering projects databases for the renaturation of cities
Integration platform of different tools to help the implementation of NBS projects: impact assessment tools and tools for the dissemination of knowledge and citizen involvement.
Demonstrations in real environments of the evaluation of different NBS projects with the platform and tools developed.
NOBATEK
TECNALIA
LIST (Luxembourg Institute of Science and Technology)
Eurocat
Fundacion CARTIF
CEREMA
UNIVERSITY of SZEGED
AGROCAMPUS OUEST
Middle East Technical University
Acciona
RINA Consulting S.p.A
Green4Cities
R2M Solution
Ekodenge

Argedor
Colouree
Innova Integra Limited
Terranis
DuneWorks
PLANTE ET CITE
Hungarian Urban Knowledge
Centre
Citta' Metropolitana di Milano
Çankaya Municipality
City of Szeged
Alcala de Henares
University of Nantes
H2020
H2020-SCC-03-2016 – GA: 730468

Budget: 7.499.981,25 €
EC Contribution: 7.499.981,25 €
Duration: 11/2016-10/2020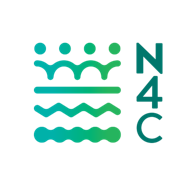 Víctor Serna
Energy Division
vicser@cartif.es
The project has as main objective to quantify the impact of the massive deployment of autonomous and connected mobility solutions in Europe through the development of a tool based in systems dynamic that will be build as of citizens and organizations perceptions collected in co-creation activities.
read more