CARTIF PROJECTS
SmartEnCity
Innovative technological solutions for energy, transport and ICTs
Lighthouse demonstration project, coordinated by TECNALIA, that implements in Vitoria, Sonderborg and Tartu a sustainable urban regeneration model based on innovative solutions in the energy, transport and ICT sectors seeking to become carbon neutral cities. Follower cities Lecce and Asenovgrad will ensure the model replicability.
CARTIF is responsible for the evaluation of the interventions impacts of the entire project: energy & economic savings, social acceptance, sustainable mobility… (evaluation, monitoring and quantification of savings plans) and contributes to the development of the information collection platform and the definition of the urban regeneration model and its application and replicability.
ObjeCtives
Lead EU cities towards the vision of carbon-neutral Smart Cities.
Develop a highly adaptable and replicable systemic approach for the urban transition towards sustainable, intelligent and efficient cities.
Generate a methodology for the development of Integrated Urban Plans (IUP).
Involve all relevant stakeholders and include citizens in the planning and decision-making process.
Actions
Modernization of buildings & transport systems to make them sustainable & clean using innovative technologies and ICT's to reduce energy demand.
Maximization of renewable energy supply using local sources.
Comprehensive evaluation of the three LH cities including from energy efficiency to improvements in life quality, social acceptance or economic impact.
Generation of IUPs for the 5 cities.
Expected results
Significant reduction in demand in the stock of existing residential buildings and improvement of the use of clean energy in urban mobility.
Evaluation of the final scenario reached after the interventions in the city.
Extensive use of ICT.
Alignment of the actions with the Integrated Urban Plans (IUP).
Replication in the two follower cities generating their IUP.
TECNALIA
Vivienda y Suelo de Euskadi, S.A.
Ayuntamiento de Vitoria-Gasteiz
CENTRO DE ESTUDIOS AMBIENTALES
MONDRAGON CORPORACION
COOPERATIVA SCOOP
AGRUPACION CLUSTER DE
ELECTRODOMESTICOS DE EUSKADI
ACCIONA INGENIERIA ESPECIALIZADA
OBRA CIVIL E INDUSTRIAL SA
GIROA SOCIEDAD ANONIMA

PROJECT ZERO A/S
SONDERBORG ANDELSBOLIGFORENING
BOLIGFORENINGEN SOEBO
BOLIGFORENINGEN B42
PLANENERGI FOND
AALBORG UNIVERSITET
TARTU LINN
SMART CITY LAB
MITTETULUNDUSUHING TARTU
REGIOONI ENERGIAAGENTUUR
TARTU ULIKOOL
Institute of Baltic Studies
SONDERBORG FORSYNINGSSERVICE AS
FUNDACION CARTIF
ESTUDIOS GIS S.L.

Cityntel OU
CITTA DI LECCE*COMUNE DI LECCE
OBSHTINI ASENOVGRAD
SOFIA ENERGY CENTRE LTD
STEINBEIS INNOVATION GGMBH
ONDOAN S COOP LTDA
LKS INFRAESTRUCTURAS IT SOCIEDAD
LIMITADA
RINA CONSULTING SPA
AS FORTUM TARTU
TAKSO OÜ
TELIA EESTI AS
H2020
H2020-SCC-01-2015 – GA 691883

Total Budget: 31,87M€
EU Contribution: 27,89M€
Duration: 01/02/2016 – 31/07/2021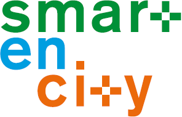 Julia M. Vicente Gómez
Division of Energies
julvic@cartif.es
The project has as main objective to quantify the impact of the massive deployment of autonomous and connected mobility solutions in Europe through the development of a tool based in systems dynamic that will be build as of citizens and organizations perceptions collected in co-creation activities.
read more