CCTT Infrastructure Investment
R&D Programmes
R&D Programmes
CCTT Infrastructures Castilla y León
The Regional Strategy of Research and Innovation for an Intelligent Specialization (RIS3) of Castilla y León 2014-2020, establish an strategic objectives, such as reinforcing a more competitive and sustainable economic model troughout the business innovation, the resources efficient use and promoting multidisciplinar collaboration between knowledge-generating agents and knowledge transfer; improving relationships at the regional system of R&D, establishing mecanisms to promote business collaboration, multidisciplinar collaboration between researchers and the transference of knowledge and technology.
In line with Castilla y León RIS3 strategy, the capacities of the Technology Centres with venue in Castilla y León want to be enhanced and thereby contribute to improve the community business network competitivity, specially of the SMEs, through the knowledge and support in their different technological needs.
This grant line, which first call was realized in 2020, has as an objective the support to Technology Centres of Castilla y León community to execute investments in the research infrastructures, in order to strengthen theri technological and scientific capacities, improving their positioning and at the same time reinforce their transference and support activities to the business network. 
The grants, under this order, are co-financed by the European Fund of Regional Development (FEDER) and is framed in the Operative Programme FEDER2014-2020 of Castilla y León approved by Decisión C (2015) 4921, 14 july of 2015.
CARTIF participation
CARTIF has participated in the 2021 call with 5 proposals focused in the next topics: Food, Biofuels purification, Air quality and agroecologic processes, Digital advance manufacture, having obtained funding for four of them:
First procurement in Spain of the REVTM vacuum radiant energy dehydration technology.
Sustainable process of generation and purification of biofuels. 
Development of research lines about air quality and agroecological processes.
New equipment in matter of digital advance manufacture.
Program summary sheet
Program summary sheet PDF:
It doesn´t exist any restriction about sector or technology to develop.
Co-financed vy FEDER funds contributing to OT1 Objective "To promote the technological development, innovation and a quality research" of Castilla y León FEDER Operational Programme.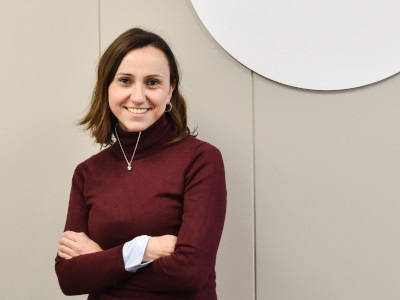 Irene Hompanera Velasco
Programs Department
irehom@cartif.es
CARTIF projects Contribution to the substitution of fossil fuels by biofuels to help reduce global warmingDescriptionBiofuels offer greater energy security, lower greenhouse gas and particulate matter emissions, rural development, better vehicle performance and a...
read more