Advanced Grid Interfaces for Innovative STorage Integration
AGISTIN will enable industrial users to rapidly deploy renewable energy through advanced integration of innovative energy storage technologies. The rapid decarbonisation of industry through electrification, the growth of renewables and the need for grid stability represents a unique opportunity for new forms of storage and schemes for grid integration.
The main objective of the project are to develop new forms of energy storage that meet grid needs for flexibility and short-term stability, to reduce the impact of new and high demands on the grid and to reduce costs for large grid users through innovative storage integration. This project will go beyond the state of art for aqueous battery solutions, the use of irrigation systems as energy storage and the design of grid interface devices that enable the provision of advanced grid services to large industrial users.
Two demonstrations and three test activities focusing on renewable hydrogen electrolysis, irrigation pumping, and fast charging of electric vehicles are used to demonstrate advanced concepts on energy storage and grid integration.
The technologies directly addressed in the project includes aqueous electrochemistry recoveries, with properties between supercapacitors and batteries, the use of irrigation systems as energy storage and aluminium-ion batteries. The consortium consists of members from 9 countries and that includes all the value chain for a better exploitation of the project results that includes: storage and suppliers of electronic power, industrial grid users, a grid operator, an engineer consultancy, research institutes, universities and an energy storage association.
Objectives
To demonstrate three energy storage innovative technologies that complement the storage technologies existent: aqueous electrorecovery (ECR), aluminium ion batteries and the innovative use of irrigation systems as storage.
To develop and demonstrate advanced grid interfaces to integrate the energy storage on the grid, industrial processes and renewable energies.
Helping industrial grid users minimise grid access needs by implementing integrated energy storage to reduce operational and investment costs while increasing renewable capacity.
Demonstrate the integration of innovative storage with three representative use cases of future demand drying across Europe: renewable hydrogen production, pumping and electric vehicle charging.
Actions
Strategies for the optimisation of the use of hydraulic pumping as energy storage system.
Methodology for the analysis of life cycle in storage systems.
Expected results
Algorithms for an optimal management of pumping systems as energy storage methods.
Life cycle analysis of the new batteries prototypes developed on the project.
R&D Line
Research in advance control algorithms for the optimal planning of hybrid energy grids (couplling sector), distributed and with storage.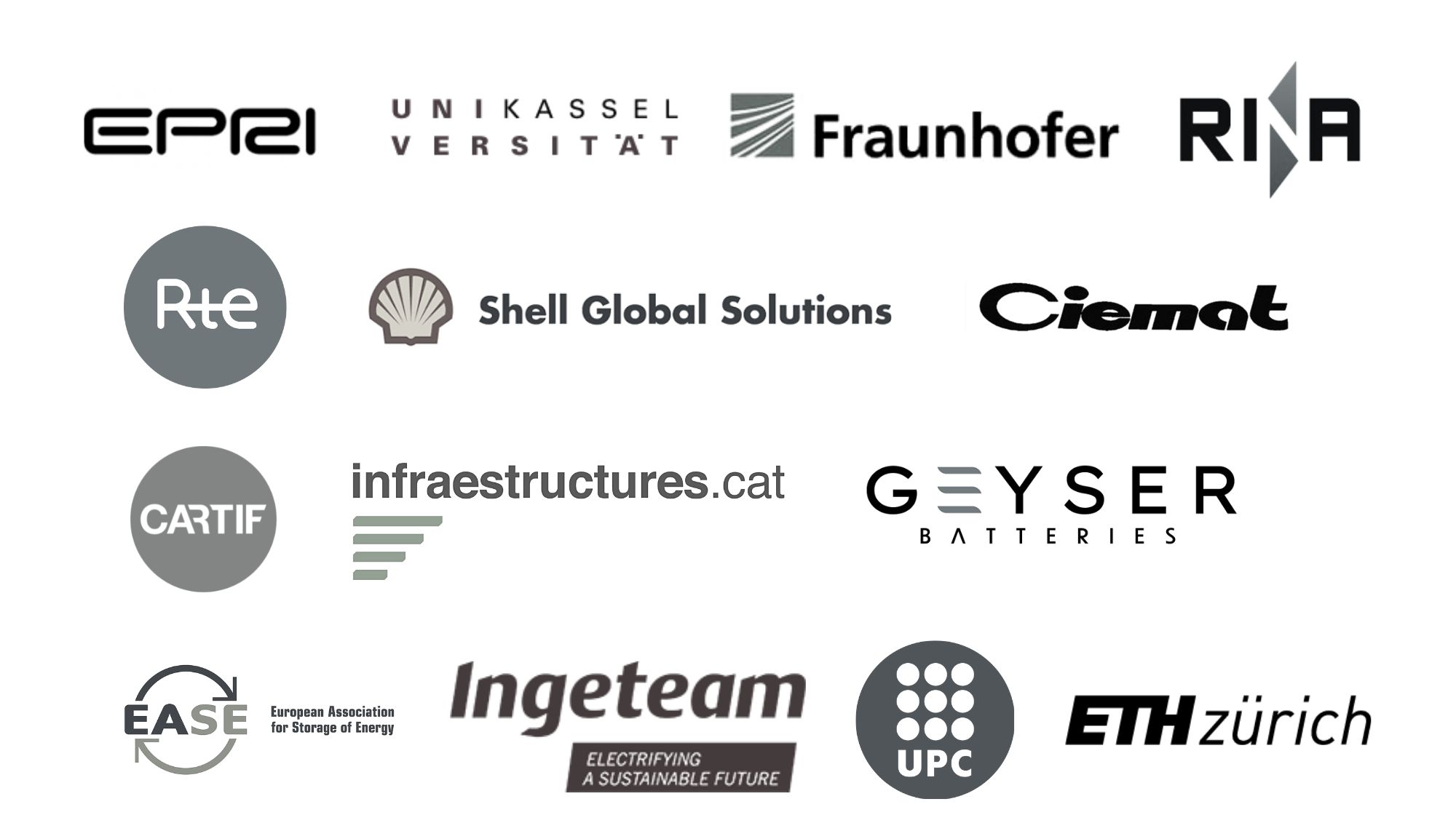 Horizon Europe
101096197
Total Budget: 7,930,450.25€
CARTIF Budget: 326,000€
CARTIF Financing: 326,000€
Duration: 01/01/2023 – 31/12/2026
Roberto Arnanz Gómez
Energy Division
robarn@cartif.es
SINNOGENES project aims to develop the Storage INNOvations (SINNO) energy toolkit, a complete framework of methodologies, tools and technologies that will enable the grid integration of innovative storage solutions beyond the state-of-the-art, while demonstrating sustainability, technical performance, lifetime, nondependency on location geogrpahical particularities and cost.
read more