Integration of continuous current smart grids into the actual grid.
The proliferation of renewable energies and the electric charges that operates with continuous current originates a growing interest in electric grids that operates with continuous current. This is due to the higher efficacy, security,flexibility and feasibility that grids have than those ones that operates with alternate current. 
TIGON project looks for the integration of the continuous current smart grids into the actual grids based on alternate current, so that, they will be able to supply auxiliary services to the traditional grid. The developed solutions will be proved in two demonstrators located in France and Spain. 
Objectives
Facilitate and boost the development of AC/DC hybrid electric grids for adjust the increasing presence of renewable energies at the european grids. 
Improve the monitoritation, controllability and protection of AC/DC hybrid grids.
Develop a protection system against cyberattacks and similar threaten that function in real time. 
Demonstrate the capacities of the developed systems and reach TRL 7/8
Study the replication potential of the developed solutions.
Make known to the general public, affected companies and organisms the benefits of the AC/DC hybrid grids.
Actions
Develop the physic architecture of a hybrid grid.
Develop systems for the monitoring, control and management of the hybrid grid.
Demonstrate the capacity of the hybrid grid in a situation of renewable energy high penetration and in a situation of flexibility of the configuration of the hybrid grid.
Study of the replication of the results in other sectors and situations. 
Study the exploitation strategies and development of business models.
Expected Results
Intelligent transfromer of solid status.
DC/DC convertes of SiC.
MVDC photovoltaic plant.
WAMPAC (wide are monitoring, protection and control) system for hybrid grids.
Management system of the intelligent energy.
Support system for the decision making for the planification and desgin of hybrid grids.
Defense system against cyberattacks.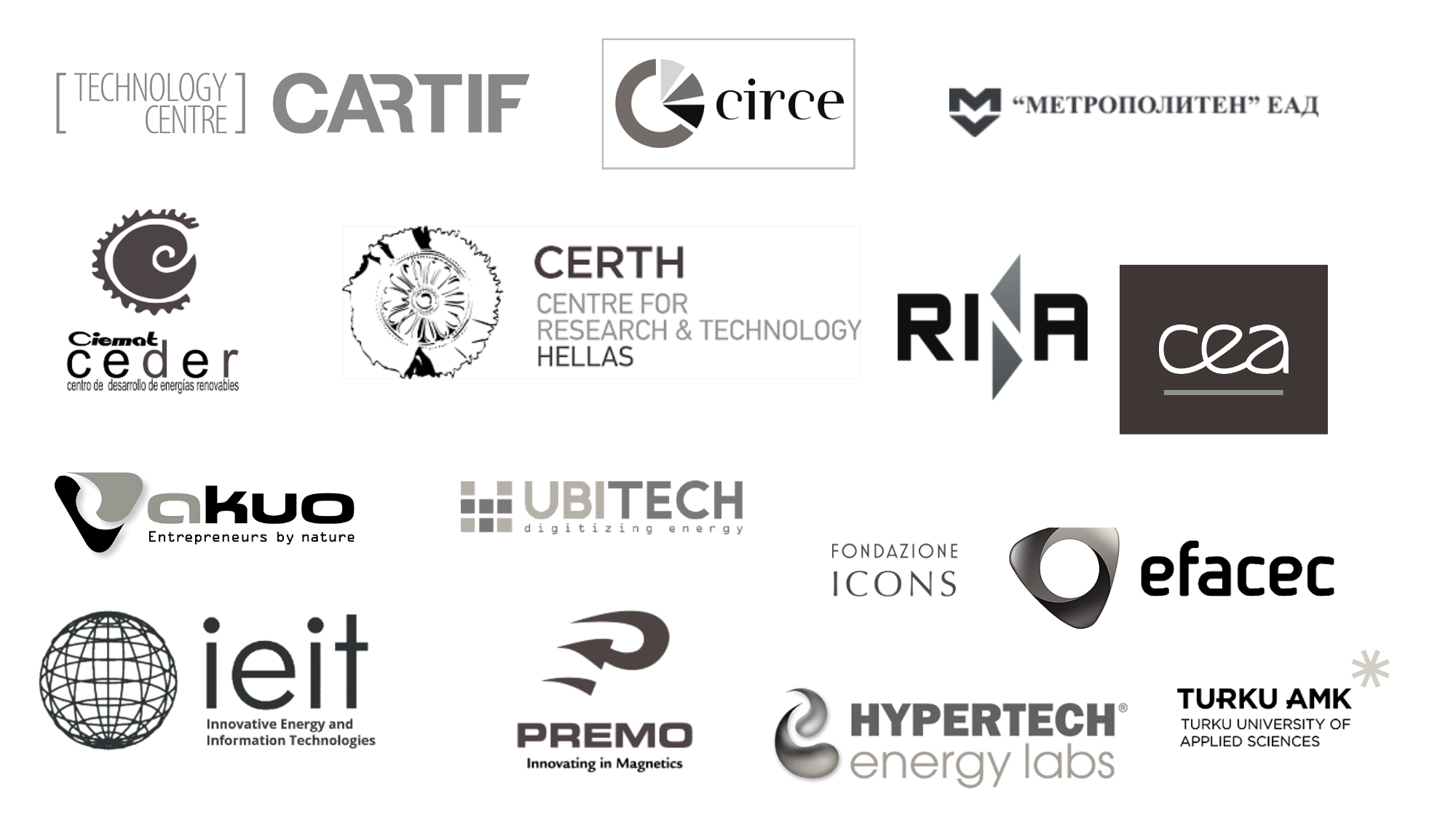 H2020
LC-SC3-ES-10-2020

Total Budget: 6,957,197.01 €
Contribution: 6,957,197.01 €
CARTIF Contribution: 360,750€
Duration: 01/09/2020 – 31/08/2024

Sergio Saludes
Director del área de Smart Grids
sersal@cartif.es
SINNOGENES project aims to develop the Storage INNOvations (SINNO) energy toolkit, a complete framework of methodologies, tools and technologies that will enable the grid integration of innovative storage solutions beyond the state-of-the-art, while demonstrating sustainability, technical performance, lifetime, nondependency on location geogrpahical particularities and cost.
read more