Energy rehabilitation methodology based on novel techniques
This project, which was developed between 2011 and 2013, established an energy rehabilitation methodology based on novel and non-intrusive techniques for the energy analysis applicable to public and private heritage buildings.
This methodology was based on energy needs analysis of this kind of buildings, the development of materials applicable to energy rehabilitation, the identification of improvement actions and the reference indexes establishment.
The project, funded by the EU via POCTEP call, was carried out by CARTIF, CTCV, RECET, and Ciudad Rodrigo foundation.
Objectives
Characterize and identify consumptions and energy losses which are produced in heritage buildings.
Use of non-intrusive techniques for energy characterization.
Create energy models of buildings for energy improvements simulation
Design and assessment of novel material solutions
Actions
Heritage buildings energy needs analysis
Study and development of materials to the energy rehabilitation of this kind of buildings
Energy improvement actions identification
Quantification of the considered actions
Reference indexes and energy rehabilitation methodology establishment
Expected results
Heritage buildings energy characterization
Novel techniques integration and adaptation
New energy efficient materials development
Publication of a heritage buildings energy rehabilitation methodology
Energy consumption reduction regarding heritage buildings maintenance and utilization
POCTEP 2007-2013
0475_RENERPATH_3_E

Total budget: 487,675 €
Contribution: 320.000 €
Duration: 2011 – 2013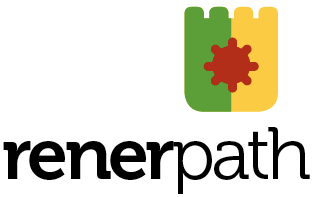 Luis A. Bujedo / David Olmedo
Project managers at Cartif
Industrial and Digital Systems Division
luibuj@cartif.es / davolm@cartif.es
Cultural Heritage projects: