CARTIF Projects
RURACTIVE
Empowering rural communities to act for the change
RURACTIVE encourage a just and sustainable transition of rural areas through intelligent solutions, lead by the community, tailor-made, based on the local and inclusive inside the multi-stakeholder rural innovation ecosystems at 12 pilot areas (Dynamos, Ds). Moreover, will unlock the potential for innovation of rural communities addressing six rural development boosters (RDD) integrated (multimodal mobility, energy transition, agrifood and agroecology, culture and innovation culture, healht and wellnnes, cultural tourism and based on nature) and intergrating mitigation and climate change adaptation, biodiversity and justicia and social inclusion.
Objectives
Empowering rural communities to act for the change, with intelligent solutions that integrate diverse innovation ways. 
Improve the capacities and skills of rural communities, providing skills development and knowledge transfer.
Work on inclusive decision-making processes, including vulnerable groups and people with risk of exclusion.
Pay for the change on rural areas, with open tools based on data, digital infrastructure and a programme for external innovators.
Actions
Stablishing the monitoring framework, defining an integral set of KPI early warning (EWI).
Coordinate the development of tools based on open data: Data management, Decision support and adaptative monitoring.
Use the tool of Adaptative Monitoring to evaluate the implementation and effectivenes of the intelligent solutions for the RIE.
Expected Results
Results will be extended with knowledge interchange, grid creation (at EU level), an open competition for additional DS and RURACTIVE forum.
Coordination of the tools for the open competition and MOOC, training activities and development of skills for other rural communities.
Continous solutions tracking, intermediate evaluation and evaluation of the final impact of action plans developed.
R&D Line
Development of solutions and personalized studies of rural and urban regeneration based on natural and cultural heritage.
ALMA MATER STUDIORUM – UNIVERSITA DI BOLOGNA (IT)
UNIVERSITA DI PISA (IT)
FUNDACION CARTIF (ES)
EURICE EUROPEAN RESEARCH AND PROJECT OFFICE GMBH (DE)
RESEARCH AND INNOVATION SERVICES DOO ZA USLUGE (HR)
ASSOCIATION EUROPEENNE POUR L'INNNOVATION DANS LE DEVELOPPEMENT LOCAL (BE)
BUNDESANSTALT FUR AGRARWIRTSCHAFT UND BERGBAUERNFRAGEN (AT)
OULUN YLIOPISTO (FI)
UNIVERSITY COLLEGE DUBLIN, NATIONAL UNIVERSITY OF IRELAND, DUBLIN (IE)
F6S NETWORK IRELAND LIMITED (IE)
ALMENDE BV (NL)
UPPSALA UNIVERSITET (SE)
CARDET CENTRE FOR THE ADVANCEMENT OF RESEARCH & DEVELOPMENT IN EDUCATIONAL TECHNOLOGY LIMITED (CY)

FORZA AGENCY FOR SUSTAINABLE DEVELOPMENT OF THE CARPATHIAN REGION NONPROFIT ORGANIZATION (UA)
VIRTUAL VEHICLE RESEARCH GMBH (AT)
BORGHIIN RETE DI IMPRESE (IT)
APS BORGOFUTURO (IT)
DIPUTACION DE ZAMORA (ES)
BIOAZUL, SL (ES)
ASOCIACION BALAM API (ES)
URBANEX DOO ZA GRADEVINARSTVO (HR)
GRAD ZADAR (HR)
REGION GOTLAND (SE)
KOINONIKI SYNETAIRISTIKI EPICHEIRISI SYLLOGIKIS KAI KOINONIKIS OFELEIAS OIKOMOUSEIO ZAGORIOU KOINONIKI SYNETAIRISTIKI EPICHEIRISI (GR)
INSTITUT D'ARQUITECTURA AVANCADA DE CATALUNYA (ES)
WIRTSCHAFTSAGENTUR BURGENLAND GMBH (AT)
Other Partners:
BERNER FACHHOCHSCHULE (CH),
THE JAMES HUTTON INSTITUTE (UK),
GrowBiz Scotland (UK)
Horizon Europe
101084377
Total Budget: 6,452,255.63 €
CARTIF Budget: 215,625 €
Duration: 01/09/2023 – 31/08/2027
Francisco Barrientos
Digital and Industrial Systems Division
frabar@cartif.es
Natural and Cultural Heritage Projects: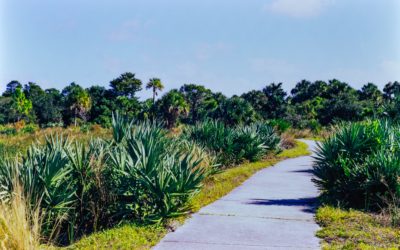 SRURAL aims to investigate and advance in recognized disruptive technologies (cognitive computing, edge computing and dynamic geo-information), in addition to demonstrate their application in our natural spaces and their extensive cultural heritage (cultural landscapes as a whole), in such a way that causes a real transformation of the territory providing practical ways of proceeding with management
read more