Rural regeneration through cultural and natural heritage (CNH)
RURITAGE enables rural regeneration through cultural and natural heritage (CNH). Rural areas in Europe embody unique examples of cultural and natural heritage, which not only need to be saeguarded but also recognized as drivers for sustainable development.
RURITAGE has selected 13 rural areas as Role Models, i.e. successful cases regenerated thanks to CNH in 6 Systemic Innovation Areas  (SIA): Pilgrimage, Resilience, Local Food, Landscape, Management, Migration and Art & Festivals. Best practices are analyzed to be transferred to 6 Replicators, representing rural territories that are building their own heritage-led regeneration strategies, but need to improve their skills, knowledge and capacity building. 
Objectives
Increase knowledge in heritage-led rural regeneration based on gathered practices.
Implement large-scale demonstration projects in 6 Replicators.
Monitor the performance and provide evidence of deployed regenration strategies.
Establish a participatory decision-making process to foster innovation and a sense of ownership and responsibility of rural communties.
Increase local employment and competitiveness, new skills for CNH management for enhacing visibility and attractiveness.
Actions
Foster mutual learning, networking and exchange of information & practices through a knowledge transfer and mentoring programme involving local stakeholders.
Mobilise and leverage additional private and public investments, including structural funds, using available resources and assessing ways to tap into new funding sources.
Expected Results
Within RURITAGE, each Role Model and Replicator has established a so-called Rural Heritage Hub. The hub is the community of local stakeholders and a physical meeting place where co-creation takes place. It is a living lab where stakeholders and inhabitants cooperate for developing new heritage-led regeneration strategies for their territory.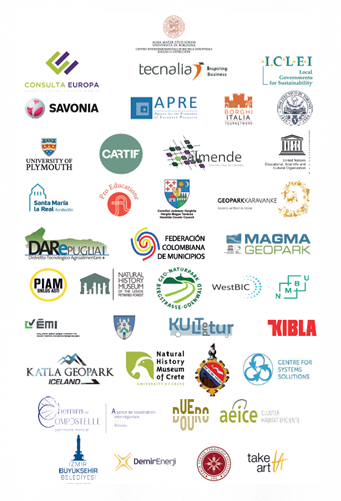 H2020
H2020-SC5-21b-2017
No. 776465

Budget: 9,975,651.25 €
Duration: June2018-May 2022
Francisco Barrientos
Division of Industrial and Digital Systems
frabar@cartif.es
Cultural Heritage Projects: