Robotic system for rehabilitation therapies
The main objective of SHAREM is to design, develop and validate a modular and configurable robotic system, for the realization of rehabilitation, habilitation or stimulation therapies of the upper limbs.
The SHAREM project aims to make a qualitative leap in rehabilitation robotics by integrating new emerging technologies: "Háptic Technology" for optimal patient-robot interaction under the "Assist As Needed" paradigm, biofeedback in order to use physiological signals that allow introducing the patient into the control loop of the "Human In The Loop" robotic system, together with Virtual Reality Environments (VR). The integration and improvement of all these technologies make SHAREM one of the first bio-cooperative systems.
Objectives
Design and development of a robotic modular rehabilitation platform with a "modular" design, configurable according to the needs of the healthcare center.
Development of functional modules for the active interaction of patients.
Therapies of daily life activity with new virtual reality interfaces.
Development of new metrics that allow them to monitor, diagnose and predict patients.
Actions
Presentation of 1 scientific article related to the designs proposed in the realization of the project.
Presentation of 1 scientific article related to the results obtained from the application of the robotic system to healthy people.
The results will be presented at national congresses related to the subject of automation, robotics applied to rehabilitation, rehabilitation or robotics.
Expected results
A new modular platform for rehabilitation.
AVD virtual reality therapies.
New metrics for patient follow-up.
Collaboration Challenges 2017
RTC-2017-6591-1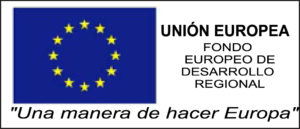 Total CARTIF budget: 303.262,64 €
Grant awarded CARTIF: 242.610,11 €
Duration: December 2017 – May 2021
Rubén Alonso Alonso
Industrial and Digital Systems Division

rubalo@cartif.es