Infraestructures
Building
ÁREAS DE INVESTIGACIÓN
Building and Infraestructure
In order to respond to the needs of the construction sector, at CARTIF we develop technological solutions focused on Sustainable and Intelligent Construction.
We work in different fields of application with special emphasis on the sensorization and monitoring of infrastructures, integration of renewable energies in building, 3D printing technologies in construction, devices and IoT networks for the intelligent home, rehabilitation and preventive maintenance of buildings, 3D digitalization and measurement, FEM simulation, development of new materials with innovative properties and solutions for logistics and transport. All this is integrated into the overall concept of urban and territorial regeneration (Smart Cities / Smart Territories).
Know-how
Sustainable and intelligent building and civil engineering
Inspection, sensoring and monitoring of land transport infrastructures.
3D printing in construction.
Digitalization and 3D measurement of buildings and civil works.
Rehabilitation, conservation and preventive maintenance.
IoT devices and communications networks in building and infrastructure.
Infrastructure control and management.
Vibration analysis and control of civil structuresment.
Activity fields
Monitoring and control of infrastructure.
Digitization of infrastructure.
Development of new construction technologiesction elements.
Patents
U201930036: Modelo de utilidad de Dispositivo mitigación de oscilaciones.
P201430972: Dispositivo y procedimiento para medición de vibraciones.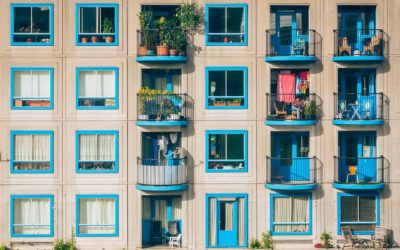 To reach the COP21 goal of nearly-zero energy, zero emission buildings MBLabs Labs strives to unleash the innovation potential of the SMEs of the Construction sector by lowering the entry barriers to test innovative solutions in a network of testing facilities in RTOs and Living Labs in 13 countries
read more