Artificial Intelligence for Next Generation Energy 
The main objective of I-NERGY project is to deliver an energy-specific open modular framework for supporting AI-on-demand in the energy sector. 
I-NERGY aims at evolving, scaling up and demonstrating an innovative energy-tailored AI-as-a-Service (AIaaS) Toolbox, which will significantly contribute to achieve a techno-economic optimal management of the EPES (Electric Power & Energy Services) value chain, especially for SMEs and non-tech industries, while leveraging on and complementing the AI resources and tools made available by the AI4EU platform.
Objectives
Reinforce the service layer of the AI-on-demand-platform.
Research and Innovation on AI contributing and extending the AI4EU platform service.
Reaching out to new user domains and boosting the use of the platform through use cases and small-scale experiments.
To validate the I-NERGY by developing edge-level Ai-based descriptive, predictive and prescriptive analytics, along a number of piloted applications.
Actions
Investigate the current state of AI4EU resources and identify assets/services that can be reused within the context of the project.
Share research and technical activities outcomes and publish various AI resources in the energy sector into the AI4EU repository.
Deploy, demonstrate and validate from technical and business perspective, the AI-driven framework along 9 real life pilots and 15 use cases.
Expected Results
An open modular framework for supporting AI-on-demand in the energy sector by capitalising on state-of-the-art AI.
Financing support through Open Calls to third parties SMEs for new energy use cases and technology building blocks validation, as well as for developing new AI-based energy services, while fully aligning to AI4EU service requirements and strengthening the SME competitiveness on Ai for energy. 
INSTITUTE OF COMMUNICATION AND COMPUTER SYSTEMS  (COORDINADOR)

CARTIF

ENGINEERING

RHEINISHC

COMSENSUS

DEUTSCHES FORSCHUNGSZENTRUM FUR KUNSTLICHE INTELLIGENZ GMBH

PARITY PLATFORM IDIOTIKI KEFALAIOUXIKI ETAIREIA

FUNDINGBOX ACCELERATOR SP ZOO

ASM TERNI SPA

CENTRO DE INVESTIGACAO EM ENERGIA REN – STATE GRID SA
SONCE ENERGIJA D.O.O
IRON THERMOILEKTRIKI ANONYMI ETAIREIA
ZELENA ENERGETSKA ZADRUGA ZA USLUGE
STUDIO TECNICO BFP SOCIETA A RESPONSABILITA LIMITATA
VEOLIA 
RIGA ENERGY AGENCY
FUNDACIÓN ASTURIANA DE LA ENERGIA
H2020-ICT-49-2020
No. 101016508

Overall Budget: 5.585.744,50 €
Duration: 01/01/2021 – 31/12/2023
Francisco Barrientos
Division of Industrial and Digital Systems
frabar@cartif.es
Infrastructures Projects: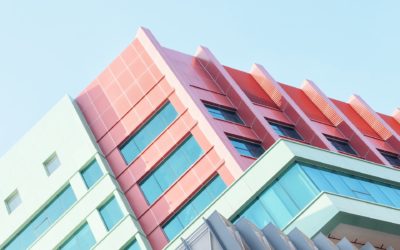 INPERSO is a holistic project of deep renovation of buildings that address all its life cycle and combines industrialization and customization. INPERSO will integrate new technological components that joint with pre-manufacturing advantages, preintegration and 3D printing robotic will reduce drastically time and costs of the construction.
read more