cartif projects
Metabuilding Labs
Zero energy, zero emission buildings
To reach the COP21 goal of nearly-zero energy, zero emission buildings MBLabs Labs strives to unleash the innovation potential of the SMEs of the Construction sector by lowering the entry barriers to test innovative solutions in a netowrk of testing facilities in RTOs and Living Labs in 13 countries, most EU member states (ES, FR, BE, IT, DE, TR, UK, LU, PL, SE, HU, AT, IE) allowing a adirect feedback from the end-users during the final development stages. 
CARTIF will lead the WP4 devoted to the design, building, commissioning and replication across Europe of 10 O3 Building Envelope Testbench (standarized, replicable, affordable, Digital Twin enabled): first fully replicable, standarised, cost-effective Open Source/Open Data/Open Access Building Envelope Testbed enabling virtual testing and made available (co-funded) to some of the project partners. 
Objectives
To unlock potential, enhance critical mass and internationalisation, improve market readiness, product competitiveness and market impacts of European construction SMEs.
To fully implement the integration of end-users/society and the natural environment in a new mainstream EU innovation pathway and related performance tests/certifications.
To help building up a future-proof, upgradable, competitive, sustainable and indusive European innovation Ecosystem and OITB for the Built Environment industrial sector, managed by a new, sustainable METABUILDING association, closely linked to the ECTP.
To harmonize and upgrade lab test framework and facilities in a holistic set of adapted services for a better readability of envelope materials technical characterization adapted to the new smart generation of technologies.
To develop a standardized, high quality, affordable, replicable, Open Source, Open Access, Open Data 1:1 scale, real conditions testbed.
Actions
O3BET requirement and specification definition. 
Design of the O3BET test bed for envelope components testing under real conditions at 1:1 scale. 
Building, comissioning and replication of 9 more 03BETS acros Europe. 
Development pf a digital twin for the O3BET. 
CARTIF testing laboratory will be integrated in the Metabuilding Labs Open Inoovation Test Bed (OITB) European network. 
Expected Results
CARTIF will have the first of the 10 O3BET wall testing facilities of the project, which want innovative SMEs to test their envelope components (windows, solar panels, opaque walls with innovative insulation, curtain walls, roofs and greens, etc.) real operating conditions, but unlike tests in real buildings, the interior operating conditions will be perfectly controlled. All the physical variables related to the performance of the tested envelope element (temperatures, humidity, wind, radiation, etc.) will be monitored in real time,integrating with the BIM design of hte installation, giving rise to a digital twin that will greatly simplify measure the integration work of the new solutions to be tested.
NOBATEK INEF 4
EUROPEAN CONSTRUCTION, BUILT ENVIRONMENT AND ENERGY EFFICIENT BUILDINGS TECHNOLOGY PLATFORM
EUROPEAN ALUMINIUM
EUROPEAN NETWORK OF LIVING LABS IVZW
COMITE EUROPEEN DE COORDINATION DE L'HABITAT SOCIAL AISBL
HORMIPRESA
RISE RESEARCH INSTITUTES OF SWEDEN AB
BUNDESANSTALT FUER MATERIALFORSCHUNG UND PRUEFUNG
AIT AUSTRIAN INSTITUTE OF TECHNOLOGY GMBH
EMI EPITESUGYI MINOSEGELLENORZO INNOVACIOS NONPROFIT KFT
INSTYTUT TECHNIKI BUDOWLANEJ
NATIONAL UNIVERSITY OF IRELAND GALWAY
STEINBEIS INNOVATION GGMBH
CENTRE SCIENTIFIQUE ET TECHNIQUE DE LA CONSTRUCTION
ECOWISE EKODENGE LIMITED
LUXEMBOURG INSTITUTE OF SCIENCE AND TECHNOLOGY
COVERIS
TERRELL
EDILIANS
POLY-OUVRAGES

MATERALIA
ARAMIS
OCTOPUSSY AGENCE POUR LA CREATION ET LA DIFFUSION D'ACTIVITES CULTURELLES ARTISTIQUES TECHNOLOGIQUES SCIENTIFIQUES
SVILUPPO TECNOLOGIE E RICERCA PER L'EDILIZIA SISMICAMENTE SICURA ED ECOSOSTENIBILE SCARL
R2M SOLUTION
FEDERAZIONE DELLE COSTRUZIONI
CASA S.P.A.
UNIVERSITA DEGLI STUDI MEDITERRANEA DI REGGIO CALABRIA
ONYX SOLAR ENERGY SL
INDRA SOLUCIONES TECNOLOGIAS DE LA INFORMACION SL MIN Spain 1 61
FUNDACION CARTIF
FUNDACION IDONIAL
FUNDACION TEKNIKER
VIVIENDAS DEL PRINCIPADO DE ASTURIAS SA
UNIVERSIDAD DEL PAIS VASCO/EUSKAL HERRIKO UNIBERTSITATEA
FUNDACION PLATAFORMA TECNOLOGICA ESPANOLA DE LA CONSTRUCCION
EKODENGE MUHENDISLIK MIMARLIK DANISMANLIK TICARET ANONIM SIRKETI
TC BASAKSEHIR BELEDIYESI
ARCELORMITTAL INNOVACION INVESTIGACION E INVERSION SL
IMPULSE PARTNERS
H2020

Total Budget: 16,352,620 €
EU Contribución: 14,944,528.75€
CARTIF Contribution: 755,625€
Duration: 01/01/2021 – 31/12/2025

Cristina Parrado Nuñez
Division of Industrial and Digital Systems
cripar@cartif.es
Proyectos infrastructures: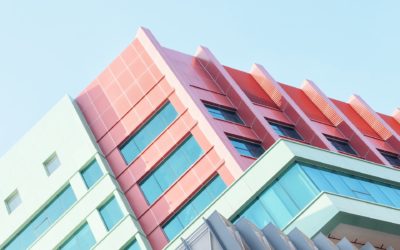 INPERSO is a holistic project of deep renovation of buildings that address all its life cycle and combines industrialization and customization. INPERSO will integrate new technological components that joint with pre-manufacturing advantages, preintegration and 3D printing robotic will reduce drastically time and costs of the construction.
read more