Creation of a collaborative rehabilitation ecosystem, integrating innovative technologies
The main objective of the REZBUILD project is to create a collaborative rehabilitation ecosystem, integrating innovative technologies, and focusing on the existing housing stock. The aim is to increase the annual rate of building renovation from the current 1% to try to reach 2.5%.
CARTIF, in collaboration with VIAS, is responsible for the development of 3D printing systems for façade renovation.
The REZBUILD consortium brings together 13 partners from 5 different countries: Officinae Verdi Group (Italy) as project coordinator; VIAS, CARTIF, Comunidad de Madrid, Saint-Gobain Placo Ibérica, ONYX Solar and Zabala Innovation Consulting (Spain), ESTIA (France), SINTEF and OBOS (Norway), University of Nottingham (UK) and Rimond (Italy).
Objectives
Energy reduction: A reduction of energy consumption of at least 60% through the developed decision strategy.
Time saving: A reduction of installation times by at least 30% compared to traditional renovation work.
Payback period: A payback period of less than 12-15 years using the renovation technologies developed in the project.
Actions
Design and implement a multi-collaborative rehabilitation ecosystem as an accessible platform.

To develop advanced and cost-effective technologies for housing rehabilitation that improve comfort and demonstration in three different types of housing.

Define new business models to accelerate the renovation of existing buildings.

New training procedures for the necessary new highly qualified jobs.
Expected results
Reduction of at least 60% in energy consumption while improving indoor environmental quality.

Decrease the installation time by at least 30% compared to typical renovation process.

Demonstration of a high replicability potential and a large market uptake capacity.

Affordability considering all costs involved, with a payback period below 15 years.

New generation of skilled workers and SME contractors capable to apply a systemic approach to renovation.
Horizon 2020
768623

Total budget: 9.038.208,75 €
CARTIF budget: 523.212,5 €
Duration: October 2017 – September 2021

José Mª Llamas
Project manager at Cartif
Industrial and Digital Systems Division
joslla@cartif.es
Infraestructures projects: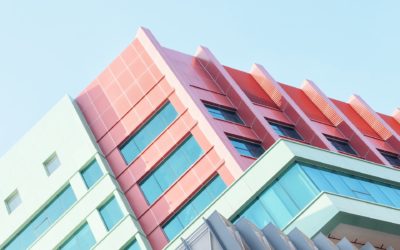 INPERSO is a holistic project of deep renovation of buildings that address all its life cycle and combines industrialization and customization. INPERSO will integrate new technological components that joint with pre-manufacturing advantages, preintegration and 3D printing robotic will reduce drastically time and costs of the construction.
read more