Optical Systems for the Active Management of Transitory Risks
The collapse or unexpected loss of the integrity or satbility of structural systemas has a high potential to cause damage to people, both specialized staff and the civilian population, in situations of natural disasters or high impact weather events and deterioration not planned infrastructure and buildings.
When structures are rehabilitated or repaired, the degree of structural instability may cause that an undetected pathology or weather events to increase structural risks. The need to monitor and control existing risks is detected.
Objectives
The objective of the project is to develop optical systems based tools and new technologies to properly identifying, monitoring and managing of structural risks in buildings and civil works in an intelligent, automatic and telemetric way. Safety is maximized and risks minimized in situations of potential structural collapse.
Actions
Telemetric identification of structural risks in areas with high risks.
Continuous and automatic monitroing of the structures evolution.
Automatic and continuous communication of monitoring data.
Smart system for the treatment of monitored data and decision-making in real time.
Automatic generation of alarms for imminent risks.
Expected Results
Risk Identification:

Aerial Vehicle Node (elevated locations).
Land Vehicle Node (small locaions).

Risk Monitoring:

Fissures-displacements Node (fissures, displacement and torsion).
Deformations Node (buckling, turns, bulges, settlements, push-ups).
Risk Management System (SGR) (System management, data evaluation and triggering of alerts).
Colaboration Challenges 2014
RTC-2014-1868-8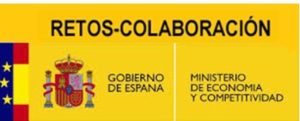 CARTIF Total Budget : 225,970.68 €
CARTIG Grant: 180,773 €
Duration: April 2014 – November 2017
Álvaro Melero Gil
Division of Infustrial and Digital Systems
alvmel@cartif.es
Infraestructures Projects:
CARTIF Projects CLEANPORTSResearch of intelligent and sustainable nay solutions for the automation of logistics and advanced intermodal processes from por to last mile.DescriptionThe main objective of the project is to improve logistics processes for the complete...
read more