CARTIF Projects
SMARTeeSTORY
Integrated, interoperable, smart and user-centred building automation and control system for better energy performance of non-residential historic buildings coupling physics & data-based approaches
SMARTeeSTORY will create a smart integrated building automation and control system for monitoring and optimizing historic non-residential buildings energy performance according to an innovative multi-domain approach (integrating the 9 domains proposed by SRI methodology). The specific requirements of historic buildings, as well as human needs, will be incorporated, and the active and real-time participation of users will be foreseen. SMARTeeSTORY system will automatically detect the building user´s archetypes therefore informing the optimization and control services on their specific preferences.
Objectives
Establishing of a framework for historic buildings digitalization, coupling preservation and adaptation to current necessities of energy efficiency. 
Developing novel user-centred interaction strategies between occupants and smart buildings. 
Developing accurate models for forecasting short and long-term buildings energy performance combining physics and data-based approaches. 
Developing innovative Control logics based on a holistic approach combining Technical Building Systems (HVAC, lighting, dynamic façade, electricity, EV) and users dimensions.
Demonstrate the proposed digital solutions in three real-life demosntration sites located in different climatic regions and where energy renovation is not an option. 
Actions
Development of the Digital Twin service. 
Development of the Digital Building Logbook service. 
Responsible for the definition of the control strategies and optimisation criteria, as well as the development of algorithms for the optimal control of the Granada demonstration site. 
Lead the demonstration activities of the digital solutions proposed for the three demonstrations sites in order to reach the technological readiness level TRL9. 
Responsible of the BIM Execution Plan (BEP) of the project and of the digitalization of the Granada demonstration site, BIM-based. 
Expected Results
A Digital Twin service, BIM-based.
A Digital Building Logbook service as a Common Data Environment.
An innovative control logics based on optimal control.
An advanced energy Services for Monitroing&Digital twin, analysis&prediction, optimization&Control.
R&D Line
Application of digital enabling technologies to improve the sustainability and intelligence of buildings.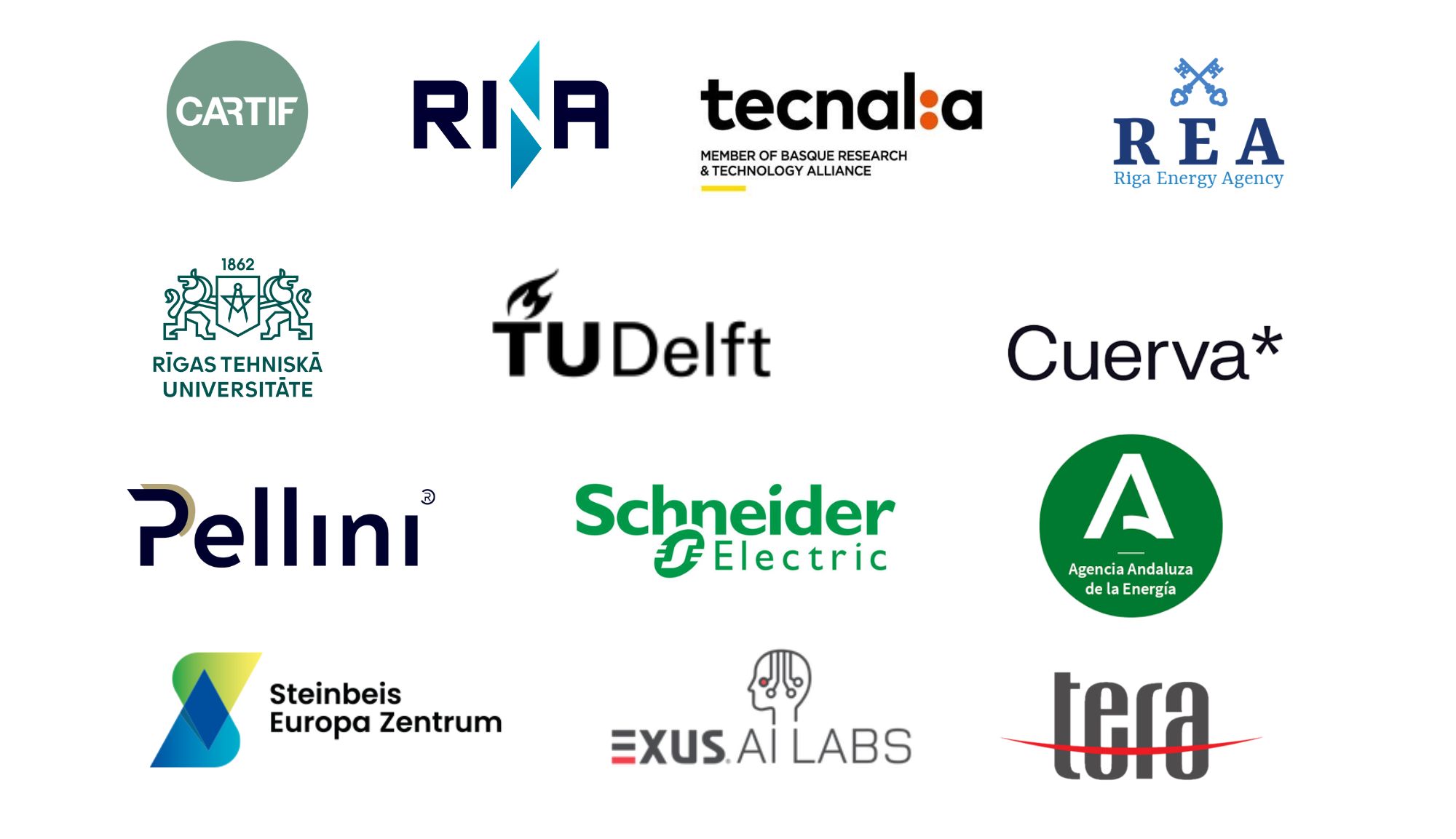 Horizon Europe
Total Budget: 6,194,517.50 €
CARTIF Budget: 478,750 €
CARTIF Financing: 478,750 €
Duration: 01/05/2023 – 30/04/2027
Sonia Álvarez Díaz
Energy Division
sonalv@cartif.es
Energy Efficiency Projects:
FoSSIS3 objective is to develop an operational Platform based on artificial intelligence to support decision-making in the energy planning process, through the characterization and estimation of the solar resources, and the development of analytics that support the strategy to improve the energy behavior of the building sector.
read more