CARTIF PROJECTS
BIM-SPEED
Increase the use of BIM methodologies in comprehensive renovations of buildings
BIM-SPEED (Harmonised Building Information Speedway for Energy-Efficient Renovation) has as its main objective to seeks to increase the use of BIM methodologies in the deep renovation of buildings for energy efficiency and aims to enable all stakeholders to adopt BIM to reduce the time of deep renovation projects by at least 30% by providing them with:
An affordable BIM cloud platform.
 A set of inter-operable BIM tools.
Standardised procedures for As-Built data acquisition, modelling, simulation, implementation and maintenance of renovation solutions.
Objectives
Enabling all stakeholders to adopt BIM to reduce the time of deep renovation projects by 30%.
Providing affordable BIM cloud platform, tools and standardised procedures.
Creating and implementing renovation solutions with guaranteed energy performance.
13 different residential buildings, which occupy all the types of housing that exist in Europe, will be used for the demonstration.
Actions
To develop and validate interoperable BIM tools to support all actors in the renovation market (designers, HVAC engineers, construction firms), stakeholders (building owners, local authorities), and inhabitants.
To define and standardise BIM-based procedures for acquiring and interpreting data from the existing buildings, as-built modelling, building energy modelling and performance analysis.
Expected results
A cloud-based BIM platform that is open, affordable and user-friendly
A set of inter-operable BIM tools, existing and new ones, all connected through the BIM cloud platform.
Validate and standardise procedures for BIM-based activities throughout the whole renovation process.
Video presentation of the project:
H2020
H2020-NMBP-EEB-2018

Overall budget: 6.997.781,25 €
EU Contribution: ‭‬ 6.997.781,25 €
Period: 11/2018 – 10/2022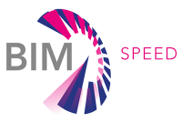 Sonia Álvarez Díaz
Energy Division
sonalv@cartif.es
Energy efficiency projects:
The main objective of MATRYCS is to define and deploy a Reference Architecture for Buildings Data exchange, management and real-time processing, and to translate this reference architecture into an Open, Cloud-based Data Analytics Toolbox. It will enable AI-based cross-sector analytics for smart energy-efficient buildings, based on seamless data-information-knowledge exchange under respective sovereignty and regulatory principles.
read more