CARTIF PROJECTS
CATCO2NVERS
Reduce GHG emissions from the Bio-Based Industries 
CATCO2NVERS will contribute to reduce GHG emissions from the Bio-Based Industries by developing 5 innovative and integrated technologies based on 3 catalytic processes (electrochemical, enzymatic and thermochemical). It will transform waste CO2 from two bio-based industries into 5 added-value chemicals: glyoxylic acid (GA), lactic acid (LA), furan dicarboxylic methyl ester (FDME), cyclic carbonated fatty acid methyl esters (CCFAMEs) and bio-methanol, with application in the chemical, cosmetics and plastic industry. The project will process bio-based products replacing fossil material with a zero or negative greenhouse gas emissions.
Objectives
The overall objective is to reduce GHG emissions by:
Developing and applying catalyst-based technologies for CO2 conversion to added-value chemicals.
Validating those technologies at TRL5 with industrial synthetic off-gases.
Providing sustainability and proofing socioeconomic and industrial feasibility.
Specifically, CARTIF is involved in the thermocatalytic conversion of CO2 to methanol.
Actions
The main actions to be implemented by CARTIF:
Development of new catalysts for the hydrogeneration of CO2 to methanol.
Catalytic activity evaluation and catalysts characterisation.
Process development and scalability.
Expected Results
Validation of new Co2 conversion technologies.
Proof of socioeconomic and industrial feasability.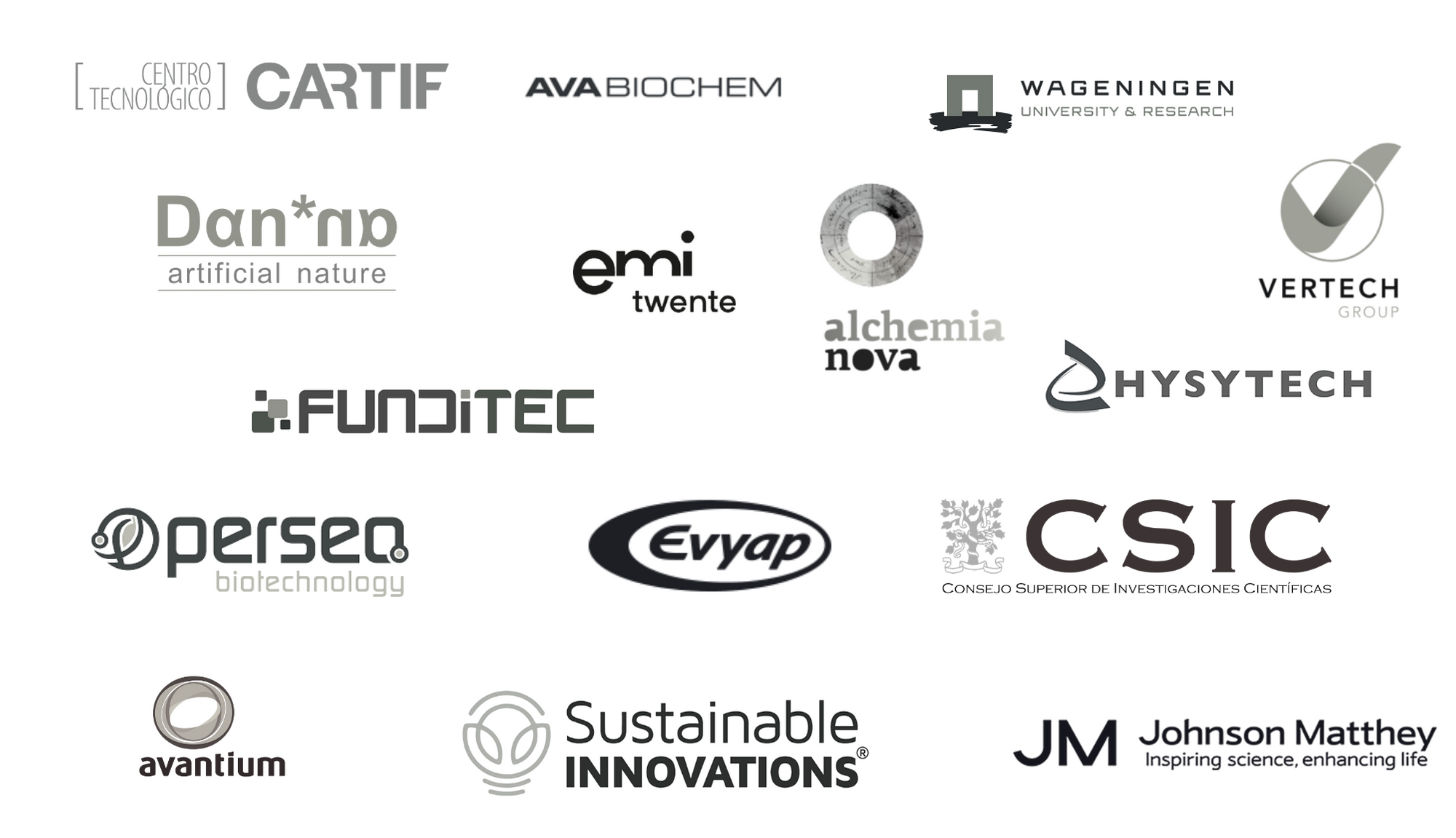 Horizon 2020
No. 101000580

Total Budget: 6,641,117€
Contribution: 6,641,117€
Duration: 01/05/2021 – 30/04/2025

Desirée Durán Martín
Biotechnology Area
desdur@cartif.es
DELOREAN aims to obtain new raw materials from the treatment of waste generated in a critical sector in the región, the automotive industry. The three wastes investigated (tires, lubricating oils and polypropylene) are generated in high quantities and their polluting nature makes it necessary to develop new ways for their management and use.
read more