CARTIF PROJECTS
FRONTSH1P
A FRONTrunner approach to Systemic circular, Holistic & Inclusive solutions for a new Paradigm of territorial circular economy
Frontsh1p will contribute to further the green transition in the Polish region of Lódzkie. A region that on the one hand, traditionally heavily relies on coal extraction, and on the other hand, has pioneered circular (bio)economy since the early 2000s. The region has always been in the forefront of innovation and has become one of the leading regions in the field of circular economy. In the next 4 years, FRONTSH1P will contribute to further the green and just transition of the Lódzkie region away from its current linear economic foundation, topwards the regions decarbonisation and territorial regeneration.
Objectives
Develop four Circular Systemic Solutions (CSSs) in the Lodzkie Region.
Establish a replication plan in four European regions.
Deploy a rigorous monitoring and evaluation programme and further business models associated to the systemic solutions.
Development of social inclusive programmes and a local and EU/International.
Actions
Four Circular Systemic Solutions. Each circular systemic solution targets an economic sector that is aiming towards decarbonisation: Wood Packaging, Food&Feed, Water&Nutrients and Plastic&Rubber Waste.
Replication of each developed circular systemic solution by their implementation in Campania (Italy), Sterea Ellada (Greece), Norte (Portugal), and Friesland (the Netherlands).
Creation of Circular Regional Clusters that involve a wide range of local, regional, and national stakeholders, both from the public and private spheres, guaranteeing that no one will be left behind. 
Expected Results
Wood packaging waste valorization for renewable heat and char valorization.
Food and feed agro-industrial waste would be transformed into fatty acids and compostable bioplastics suitable for substituting petroleum derived plastic feedstocks plus exploitation of marginal lands to obtain bio-lubricants and bio-oils. 
Waste water turning into nutrients. 
Converting plastic rubber waste into CO2 for its use in plastic industry.
H2020
101037031

Total Budget: 18,959,452€
Contribution: 16,112,118 €
Duration: 01/11/2021 – 31/10/2024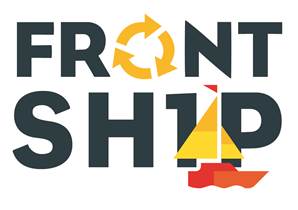 Patricia Lozano Martínez
Division of Agrifood and Processes
patloz@cartif.es