CARTIF PROJECTS
LIFE BIOMASS C+
Mitigation strategies against climate change through the production of 2nd generation biofuels
LIFE Biomass C+ aims to demonstrate improvements in climate mitigation strategies through the production of sustainable biofuel. It will utilize existing and underused infrastructure and water resources (i.e. irrigation channels, ponds, lakes, river arms) to produce zero-input biomass, with high starch content that will then be converted into bioethanol and eventually biofuel. To do this, the project proposes an innovative green technology of Green Floating Filters (GFF), where aquatic macrophyte plants (Typha domingensis) will be grown in multiple water bodies.
Objectives
Provide a carbon positive energy balance and other environmental co-benefits (relevant GHG emission savings, improving water quality and local biodiversity, thanks to the decontaminating effect of the GFF's rhizomes)
Develop a clean, dependable method to produce biofuel without utilizing agricultural land.
Demonstrate the applicability of Biomass C+ on pilot/pre-industrial scale.
Demonstrate the potential and cost-effectiveness of this new close to market concept
Actions
Preparatory actions: Design of GFF and production strategy; Training for partners and staff.
Implementation actions: Installation of GFFs in all areas; Biomass processing and bioconversion to ethanol; Replication and future applications
Monitoring of the impact of the project actions: Project performance indicators
Communication and dissemination of results: General Dissemination; Information and awareness-raising for general public
Expected results
Achieve a reduction of GHG emissions of 250 tons of CO2
Demonstration of the Biomass C + project concept applicable to any type of large water body with organic matter load using Typha domingensis as a green filter system to improve water quality.
Development of the bioprocess to obtain high purity 2G bioethanol from lignocellulosic biomass with high starch content (e.g. Typha) both at laboratory and pilot plant scale.
Testing of the 2G bioethanol as an bioadditive for fuels blending.
Set up replication of results and market uptake.
Develop an effective business plan.
LIFE PROGRAMME
LIFE16 CCM/GR/000044
Total budget: 1,901,696.00 euros
EC Contribution: 1,125,115.00 euros
Period: Starting and End Dates:
01-SEP-2017 to 31-DIC-2021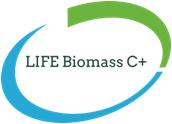 Raúl Piñero Hernanz
Division of Agrifood and Processes
raupin@cartif.es
BioSFerA aims to develop a cost-effective interdisciplinary technology to produce sustainable aviation and maritime fuels. The overall process, combining thermochemical, biological and thermocatalytic parts is based on the gasification of biomass and other biogenic waste and the 2-stage fermentation of the produced syngas.
read more