CARTIF PROJECTS
LIFE LANDFILL BIOFUEL
New landfill exploitation techniques to improve biogas production and facilitate waste gas recovery
The aim of LIFE LANDFILL BIOFUEL is to demonstrate the technical performance of a cost effective solution based on the implementation of new exploitation techniques of the waste cells to enhance the biogas production and off-gases recovery from landfills together with an innovative biogas upgrading technology consisting on Vacuum Pressure Swing Adsorption (VPSA).
This new process will produce an alternative biofuel (1,584 million m3/year of biomethane) from a ground-breaking sustainable source as landfills, improving air quality and contributing to a sustainable road transport mobility. The demo plant at pre- industrial scale is in Alhendín (Granada/Spain) and will have an input of biogas extracted from the landfill of 378 m3/h– 1/4 of an industrial scale producing an output of 200 m3/h of biomethane.
Objectives
Significant reduction of air pollutants generated by RNG and CO2 emissions compared to diesel vehicles.

Increase the enrichment of biomethane (up to 96,7%).

Enhance of biogas recovery from landfills (+7%).

Supplementary business model to commercialize the biomethane.

5 full time and 8 part-time jobs during the demo.

To plan replication to 2 landfills in Europe.

To foster deployment of the new circular approach in EU.
Actions
Characterization and optimization of recovery of landfill biogas.
Design, construction and operation of a biogas upgrading plant to obtain high purity biomethane.
Demonstration of technology by use of the biomethane in transport and injection in the NG grid.
Development of the replication and transferability plan.
Monitoring of the technical-environmental and socio-economic impact of the project.
Dissemination of results and networking with other projects.
Expected results
Demonstration of VPSA technology to valorize landfill gases and produce biomethane for use in transport and injection in the NG grid.
Design, construction and operation of an up-grading biogas plant with VPSA technology (capacity: 378 m3 / h and production of 200 m3 / h of biomethane) at the FCC S.A facilities in Granada (Spain).   
Improvement of air quality, sustainable mobility by road.  Contribution to the progressive de-carbonization of the industrial / transport sector.
LIFE PROGRAMME
ENV/ES/000256-LIFE LANDFILL BIOFUEL
Total budget: 4.674.626 €
Contribution:2.446.777
Duration: 01-JUL-2019 to 30-JUN -2023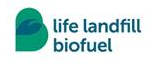 Raúl Piñero Hernanz
Division of Agrifood and Processes
raupin@cartif.es