The LIFE Programme is the only financial instrument of the European Union dedicated exclusively to the environment. Its general objective for the period 2004-2020 is to contribute to sustainable development and to the achievement of Europe 2020 Strategy objectives and goals and Union's relevant strategies and plans in the field of environment and climate.
CARTIF participation
CARTIF's experience in the LIFE programme has been very important since 2005, coordinating this type of projects up to 16 occasions. During 2012 it managed to approve 7 proposals, being the coordinator of 6 of them. In 2013, 3 proposals (1 as coordinator); in 2014, 2 proposals (1 as coordinator); in 2015 3 proposals (1 as coordinator); in 2016, 4 proposals (3 as coordinator); in 2017, 2 proposals (1 as coordinator) and one in 2018.
Climate Action Sub-program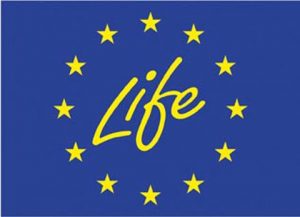 Paloma Gatón Garnica
R&D Programmes Department 
palgat@cartif.es
The LIFE BATTLE CO2 Project has developed an innovative process, in which the use of biomass as an alternative fuel allows a decrease in CO2 emissions and enhances the development of low carbon processes.
read more