CARTIF PROJECTS
LIFE REVAWASTE
The sustainable management of a broad spectrum of waste in an integrated plant or "Mixed Plant"
Current policies, both European and national, are aimed at the search for formulas that reduce the generation of waste, which is not an easy task in the current society, where the "buy, use and throw" is so common, these three actions being closer and closer in time.
That is why while the waste reduction policies at source bear fruit, the scientific community must continue to explore new ways of treating such waste in the most sustainable way possible, which implies giving them value.
In this context, the LIFE REVAWASTE project (www.revawaste.eu) was born proposing the sustainable management of a broad spectrum of waste in an integrated plant or "Mixed Plant".
Objectives
Reduce the costs associated with waste treatment processes and optimize their management from an environmental and economic point of view. For this, it is proposed:
The treatment, in the same installation, of different types of waste.
The energy and material integration of individual treatment processes.
The integral recovery of waste such as energy (biogas, synthesis gas and coal pellets) and slow-release fertilizers (struvite).
Actions
Improvement of the conditions of recycling and recovery of waste through a pre-treatment.
Definition of logistics and waste storage.
Optimization of the operating conditions in the anaerobic digestion process and low temperature pyrolysis.
Recovery of the digestate as struvite.
Recovery of the solid and liquid fraction obtained in the thermochemical process of pyrolysis such as coal and bio-hydrocarbon pellets.
Expected results
Save 80% of the costs of thermal and electrical generation in the anaerobic digestion line.
Save 15% of the costs of thermal and electrical generation in the thermochemical treatment line.
Value 100% of the effluent produced in the anaerobic process as a slow-release fertilizer.
Value 100% of the by-products generated in the thermochemical treatment process such as coal pellets.
Generate a gas stream of high calorific value recoverable in engines.
Video presenttion of the project:
LIFE PROGRAMME
LIFE12 ENV/ES/000727
Total budget: 1.705.452 €
Contribution EU: 770.724 €
Duration: 01/10/2013 – 30/09/2016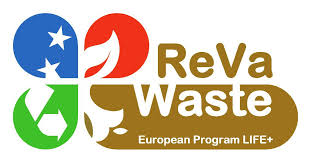 Dolores Hidalgo
Division of Agrifood and Processes
dolhid@cartif.es
Circular Economy projects:
BATERURGIA "research into advanced recycling technologies for obtaining strategic metals from EV batteries", aims to respond to the challenges posed by the recycling of LIBs and provide knowledge to solve the problems arising from the recovery and selective separation of critical metals to facilitate their use in the manufacture of new batteries or to replace conventional raw materials and introduce them into other production sectors as alternative raw materials. 
read more