Generation, management and usage of green hydrogen and biomethane at pilot plant scale
The scope of ECLOSION includes all the value chain focused on green H2 and biomethane – from bioresidues to energy usage – including research in new materials, components, technologies (subsystems) and processes, as well as its integration in the energy system, addressing different areas of action proposed by the Mision 2 "Boost a safe, efficient and clean energy for XXI century".
The general objective of the project is the research and development of new solutions at a pilot plant scale at a laboratory level (including relevant environment in "living labs") for the generation, management and usage of green hydrogen (including bioH2) and biomethane, using the bioresiudes as abundant quality resource, in a stable and affordable mode, among which stand out in Spain the organic fraction of waste, agro-foodstuffs, sewage sludge and wastewater as having the greatest potential for energy production.
The research will be carried out in a controlable environment (laboratories) and in a relevant environment because part of the experimentation will be developed in 4 "living labs": EDAR Salamanca, CTR Valladolid, EDAR Lleida and EDAR Jerez de la Frontera.
Objectives
CARTIF Foundation have been outsourced by 3 companies for the development of the following obiectives:
IDECAL for the research of several solvents that optimize the functioning of a membrane contactor system for the splitting of CH4 and/or H2 and gaseous mixtures qith high level in CO2 (as it can be a syngas or biogas) with a recovery purity for the objective gases over the 99%.
CADE for the development of catalysts to improve the supercritical waste gasification process.
FCC to analyse the properties and behaviour of the mix matrix membranes (MMM) developed by the University of Valladolid for the splitting of biohydrogen from CO2 produced during the dark fermentation, and from the biohydrogen nad methane mixture produced during th supercritical gasification.
Actions
Study of supercritical gasification reaction of biowaste and sanitised digestate from the DUAL 2.0 process, FORS waste, agri-food and WWTP sludge.


Study of operation conditions of supercritical gasification process.
Study of catalyzed reaction.

Mixtures splitting CH4/H2/CO2 produced in advanced processes of resiudes treatments by mix matrix membranes G/G.
Gaseous mixtures splitting (H2/CHA/CO2) and CO2 capture using membrane contactor G/L.
Expected Results
Knowledge in supercritical gasification by the use of heterogeneous catalysers.
Knowledge in splitting gaseous mixtures (H2/CH4/CO2) using polymeric membranes of mix matrix.
Knowledge in splitting gaseous mixtures (H2/CH4/CO2) using membrane contactors.
Knowledge in degasification of solvents with membrane contactors.
Knowledge in in cleaning gas streams generated by anaerobic fermentation or gasification processes.
R&D Line
Technologies of splitting/upgrading gaseous mixtures (CH4, CO2, H2, syngas): contactors, membranes, scrubbers, etanation processes, ionic liquids.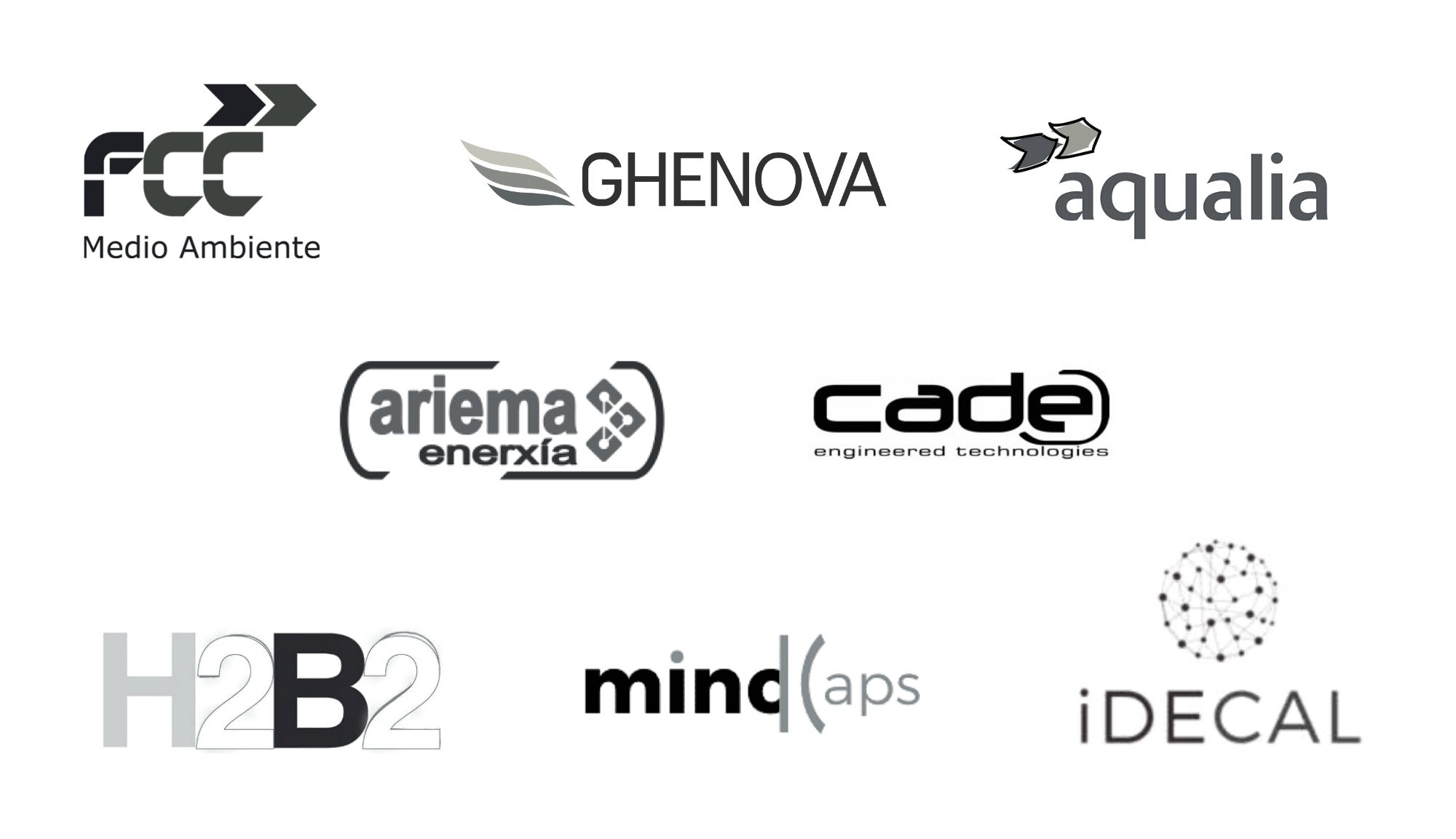 CDTI Science and Innovation Missions

CARTIF Budget: 341,500€
Duration : 01/11/2021 – 01/12/2024
Jesus Mª Martin Marroquin
Division of Agrifood and Processes
jesmar@cartif.es
Circular Economy projects:
BATERURGIA "research into advanced recycling technologies for obtaining strategic metals from EV batteries", aims to respond to the challenges posed by the recycling of LIBs and provide knowledge to solve the problems arising from the recovery and selective separation of critical metals to facilitate their use in the manufacture of new batteries or to replace conventional raw materials and introduce them into other production sectors as alternative raw materials. 
read more