CARTIF PROJECTS
PAVEtheWAySTE
Implementation of the Waste Framework Directive in remote areas
The LIFE PAVEtheWAySTE project wants to facilitate the implementation of the Waste Framework Directive in remote areas by allowing local and regional authorities to improve the operation of their municipal recycling systems and thereby pave the way (pave the waste) towards high efficiency of the resources.
This will be achieved through the development and implementation of an economically viable solid waste management plan, based on the demonstration of an innovative system for the fine separation of urban solid waste (MSW) at source.
The innovative system will be able to separate and treat different types of recyclable and organic waste so that high quality and purity products can be recovered directly.
Objectives
Establishment of an integrated and replicable innovative system for separation at the source and treatment of MSW in remote areas.
Treat MSW at the source avoiding waste collection, transportation and treatment in central recovery facilities.
Recover the maximum possible resources by generating more than five streams of clean materials, while contributing to the diversion of waste arriving at the landfill.
Actions
Set the Integrated Solid Waste Management Strategy for the remote municipalities of Naxos and Ancient Olympia.
Design of a prototype, innovative system for separation and treatment at the source of MSW.
Evaluation of the results of the implementation – Evaluation of the marketability of the final products – Evaluation of the life cycle of the prototypes.
Suggestions for large-scale implementation of the project in other European countries.
Expected results
Installation and demonstration of 9 waste collection prototypes in selected remote areas.
Treatment in each prototype of 500 kg of urban waste per day.
Replication study for the transfer of project results to other remote locations in Spain and Greece.
LIFE PROGRAMME
LIFE14 ENV/GR/000722
Total budget: 1.758.267 €
Contribution EU: 1.054.960 €
Duration: 01/09/2015 – 30/06/2020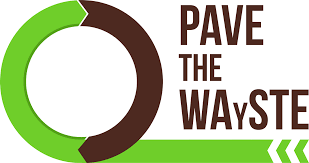 Dolores Hidalgo
Division of Agrifood and Processes
dolhid@cartif.es
Circular Economy projects:
The main objective of the project is to unlock access to product data and use it for enhanced CE decision making across the product life cycle. Circthread will enable to capture and share both data and CE decisions as part of a collaborative information infrastructure, providing a Circular product chain of cusotdy.
read more