CARTIF PROJECTS 
CIRCTHREAD
Unlock access to product data and use it for enhanced CE decision making across the product life cycle.
Circthread´s main objective is to unlock access to product data and use it for enhanced CE decision making across the product life cycle. CircThread will enable to capture and share both data and CE decisions as part of a collaborative information infrastructure, providing a Circular product chain of custody. 
Information covering product status, materials, resources, critical raw materials, product lifespan, environmental, social, end-of-use options, that will be linked to Circularity Strategies, from products maintenance and lifespan extension, to refurbishment, repair and re-use, re-manufacturing and finally recycling.
Objectives
Develop a digital thread across the product life cycle with accessible information.
Provide integrated life cycle sustainability and circularity assessment methodologies. 
Support sustainability and circularity assessment standards in Europe. 
Empower companies, consumers and consumer organizations. 
Evaluate product re-use and recycling, for policy monitoring. 
Actions
The project will test 7 use cases: Product tracking and tracing, product manufacturing, spare parts recovery, end of use aspects, lifespan extension, critical raw materials and chemicals, consumer´s behaviour. 
The use cases address economic, environmental, circularity and social aspects. 
The uses cases will be tested in 3 demos focusing on the home appliance sector and home energy systems. 
Expected Results
Provide consumers with information on mobile devices on WEEE collection & repair options.
Enable a further shift to product as a service business models by OEMs. 
Improved pre-selection of WEEE for different processes to improve separation. 
Evaluations of the potential yield of new recycling technologies and their cost. 
Provide feedback from collectors and recyclers to OEM designers.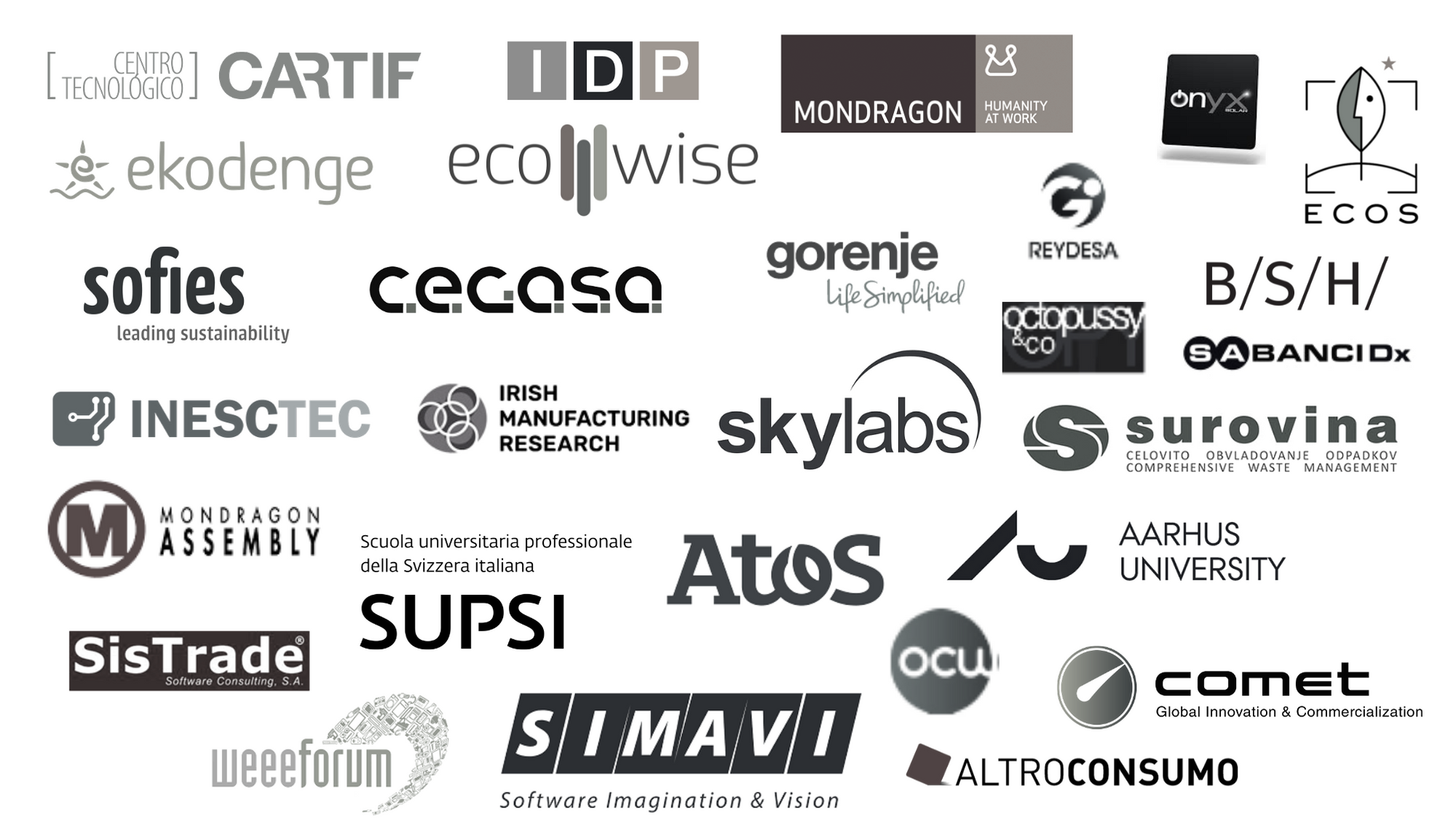 H2020

Total Budget: 9,883,198 €
Contribution EU: 7,994,956 €
Duration: June 2021 – May 2025 
Fernando Burgoa
Division of Agrifood and Processes
ferbur@cartif.es
Circular Economy projects:
The general objective of ECLOSION is the research and development of new solutions at a pilot plant scale at a laboratory level for the generation, management and usage of green hydrogen and biomethane using bioresidues as abundant resources of quality in a stable and affordable mode.
read more