CARTIF PROJECTS
NUTRI2CYCLE
Approach to the current gaps in the N, P and C cycles of the different European agricultural systems
NUTRI2CYCLE addresses the current gaps in the N, P and C cycles of different European agricultural systems and the related environmental problems by implementing optimized management systems whilst having a positive trade–off with productivity, quality and environmental impact.
Objectives
Map the current flows and gaps in C, N and P cycles.
Implement a toolbox with comprehensible indicators to measure sustainability.
Assessment of 60 proposed optimized farming systems and prioritize 12-16 for further full-scale demonstration.
Further development and testing of minimal 1-2 prototype per farm typology.
Impact calculation at regional & EU level.
Evaluation on how agro-products obtained could affect consumer behavior.
Actions
Identifying innovative solutions.
Evaluate and prioritize the proposed solutions, taking into account their capacity and potential to close the N, P and C loops and their technological, environmental and economic validity.
Light-house demo's: advancing the TRL level by leading examples.
Advancing loop closure throughout Europe: outreach by mirroring.
Expected results
Effective solutions for C-, N- and P-efficient agro ecosystems.
Improved overall sustainability and innovation capacity of the farming systems.
Reduction of environmental impact.
Integrated scientific support for relevant EU policies (Common Agricultural Policy, Water Framework Directive, sustainable use of pesticides, etc).
Strengthened transdisciplinary research for long-lasting implementation of results.
H2020-IND-CE-2016-17
No. 773682

Total Budget: 7,048,003.75 €
Contribution: 6,850,050.50 €
Duration: 01/10/2018 – 30/09/2022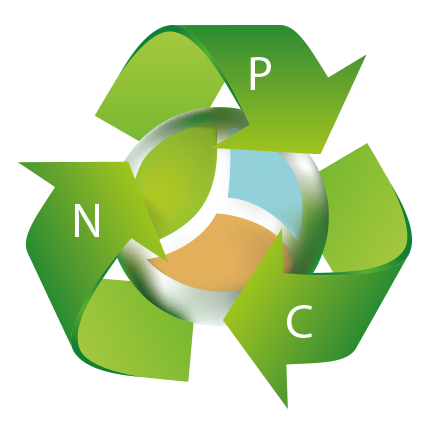 Francisco Corona Encinas
Division of Agrifood and Processes
fraenc@cartif.es
Circular Economy projects:
BATERURGIA "research into advanced recycling technologies for obtaining strategic metals from EV batteries", aims to respond to the challenges posed by the recycling of LIBs and provide knowledge to solve the problems arising from the recovery and selective separation of critical metals to facilitate their use in the manufacture of new batteries or to replace conventional raw materials and introduce them into other production sectors as alternative raw materials. 
read more