CARTIF Projects
Sustainable process for the efficient recovery of metals from spent electric vehicle batteries
The project focuses on the recovery of metal oxides present in the cathode of electric vehicle battery cells by means of processes based on hydrometallurgy and direct recycling. Therefore, thanks to the acquisition of equipment through this action, the aim is to achieve a sustainable process that allows the recovery of metals from the cathode for their future reintroduction into the value chain. On the one hand, the pre-treatment of the cells by means of ultrasound and the subsequent recovery of the metal oxides by means of hydrothermal treatment will be studied.
Objectives
Acquisition and commissioning of new equipment.
Study a process based on hydrometallurgy that is more sustainable, using organic acids.
Efficiently recover critical metals from spent lithium-ion batteries.
To study the pre-treatment of the cells by means of a process of delamination of the cathode with ultrasound to obtain purer active materials that will facilitate the subsequent stages of recovery of the raw materials.
R&D Line
Research on metal recovery processes from batteries, brine, electronic and other waste streams and equipment.
CYL Infrastructures 2022
2022 CCTT 10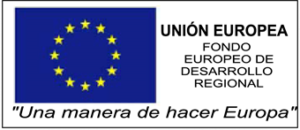 Totak Budget: 164,500€
CARTIF Budget: 164,500€
CARTIF Financing: 82,250 €
Duration: 19/09/2022 – 31/05/2023
Co-financed with ERDF funds contributing to Objective OT1 "Promote technological development, innovation and quality research" of the Castilla y León ERDF Operational Programme.
Juan Castro
División de AP
juacas@cartif.es
Circular Economy projects:
BATERURGIA "research into advanced recycling technologies for obtaining strategic metals from EV batteries", aims to respond to the challenges posed by the recycling of LIBs and provide knowledge to solve the problems arising from the recovery and selective separation of critical metals to facilitate their use in the manufacture of new batteries or to replace conventional raw materials and introduce them into other production sectors as alternative raw materials. 
read more