Efficient and novel waste streams co-processing to obtain bio-based solutions for packaging and agricultural sectors
ELLIPSE project will address the valorisation of two heterogeneous waste streams generated in significant amounts in Europe, slaughterhouse waste (bellygrass) and paper and pulp sludge, to produce cost-efficient PHAs for agricultural and packaging sectors, by the co-processing with other organic waste streams such as glycerol from the biodiesel industry and sludge from the dairy industry. The integration of these waste streams as biorefinery feedstocks will allow reducing the volumes of waste destined to landfill or anaerobic digestion, opening new avenues for platform chemicals and bioplastics production while creating additional revenue for the related industries generating the waste, with added advantages of water recycling, decreased soil degradation, ground water pollution and methane emissions.
Objectives
To apply effective pre-treatments for heterogeneous paper and slaugherhouse waste and improve the yield of VFA production in acidogenic fermentation.
To obtain PHBV copolymers through efficient and sustainable processes and different PHBV grades according to the requirements of the final applications in the personal care and agricultural sectors. 
To obtain PHBV-based compounds and wet compounds and demosntrate their performance through the production of prototypes for personal care and agricultural applications.
To validate enzymatic and chemical recycling to recover monomers that will be reincoroporated into the production process.
To recover nutrients (nitrogen and phosphorous) to be used as bio-based fertilizers. 
Actions
Optimisation of the acidogenic fermentation to produce VFAs.
Test of innovative membrane reactor technology (AnMBR).
Nutrient recovery from hybrid system microalgae cultivation.
Impact environmental assessment.
Expected Results
Optimised VFA production and recovery from heterogeneous organic waste. 
Nutrient and biofertiliser recovery technology (hybrid microalgae cultivation process).
R&D Line
Design and development of biological processes of organic waste treatment: anaerobic co-digestion with/without pre-treatment, microalgae, dark fermentation and bio-electrochemistry processes.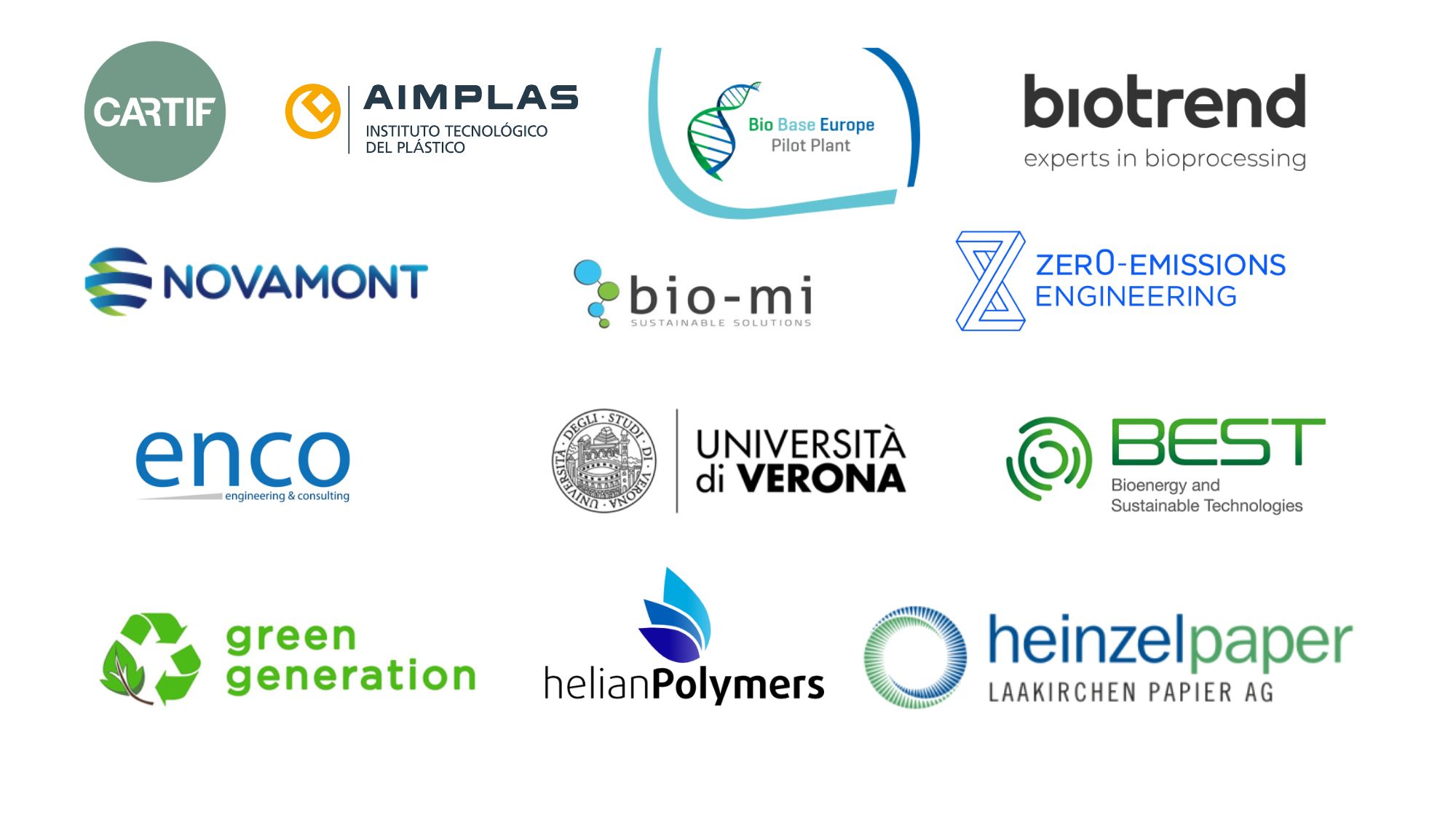 Horizonte Europa 
101112581
Total Budget: 7,113,497.50€
CARTIF Budget: 526,750 €
CARTIF Funding: 526,750 €
Duration: 01/05/2023 – 01/05/2027
Lidia Garrote Moral
Agrifood and Processes Division
lidgar@cartif.es
Circular Economy projects: 
BATERURGIA "research into advanced recycling technologies for obtaining strategic metals from EV batteries", aims to respond to the challenges posed by the recycling of LIBs and provide knowledge to solve the problems arising from the recovery and selective separation of critical metals to facilitate their use in the manufacture of new batteries or to replace conventional raw materials and introduce them into other production sectors as alternative raw materials. 
read more