CARTIF PROJECTS
MODINTECO
Prototypes of Automatic Tool Changers for milling machines
The MODINTECO project "Automatic Modular, Intelligent, Universal and ECO-Designed Tool Changers" was co-financed by the Ministry ofEconomy and Competitiveness, through the INNPACTO 2012 call. The project consortium is formed by HYPATIA GNC ACCESORIOS, APEX integral Engineering, MASIDI Engineering, CARTIF and CTME.
Prototypes of Automatic Tool Changers were developed for milling machines, modular and adaptable, intelligent and autonomous, universal, ecodesigned, standarized, compact, without hydraulic and competitive systems. 
Objectives
The main objective of the project was to develop prototypes of Automatic Tool Changers (known in the sector as ATC, acronym from the Automatic Tool Changer) for milling machines, with the following characteristics: Modular and adaptable, Intelligent and autonomous, Universal, Ecodesigned, Standarized, Compact, Without hydraulic and Competitive systems.
Actions
The ATC modules have been optimized for 7 types of machine tools.
Improving Hypatia´s competitiveness, minimizing supply times, maintenance cost and Eco-design with the requirements of the ErP Directive.
CARTIF carried out the mechanical redesign, digital models, kinematic and dynamic theoretical studies, search of commercial elements, detailed engineering, FEM and the necessary documentation. 
Expected Results
The systems are characterized by:
Modular, Compact, Standardized and Adaptable to the largest number of ATCs, with a low percentage of warehouse references and a high number of commercial parts, versatile and compact, easy to transport and low plant occupancy.
Universal, Intelligent and Autonomous, with an independent control system that communicates with as many machine tools as possible.
Eco-designed according to the ErP Directive.
Competitive in price and easier maintenance, without hydraulics.
INNPACTO
IPT-2012-0408-020000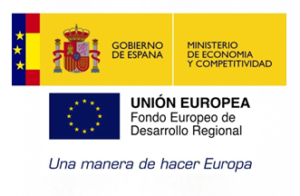 Total Budget: 805,626.17 €
CARTIF Grant: 175,155.07 €
Duration: 2012-2014
Norberto Ibán Lorenzana
Division of Industrial and Digital Systems
noriba@cartif.es
Industrial Solutions Projects:
The objective is to develop a new generation of Socio-Bio-Cooperative robotic devices based on haptic technology combined with the novel Socio-Bio-Cooperative control approach to robotic systems, which proposes to use the biophysical signals of the users to adapt their reaction to the user's state.
read more