New advanced materials for the development of equipment inside the water treatment sector.
NUMASTA allows the development of a new generation of FRP sandwich panels for its application in the wastewater treatment sector.
The distinguishing characteristic is presented in its core, based on a polyurethane foam, manufactured using formulations designed "à la carte" through a manufacturing process in a single stage where the curing process of the leathers and the foaming of the core take place in a synchronous.
By satisfying the geomtric, mechanical and thermal requirements demanded for each application considered in the project, completely new structural materials have beeon obtained in the wastewater treatment market.
Objectives
Development of sandwich panels made up of external leathers fiber-reinforced resin and a core of cellular material based on PU foam that are capable of replacing the traditional materials that are usually used in the sector such as concrete and steel.
Development of formulations "à la carte" for both solid leathers and foamed core that allows satisfying the dimensional, mechanical and thermal requirements of each of the applications considered in the project.
Actions
Analysing the resistance needs of the materials and appplying new design,modelling, experimentation, settings and simulation techniques (finite elements) for achieving the best structural performance of the new projects.
Study of the adhesion degree between the constituents materials of the sandwich panel and the use of new strategys that avoid the posterior delaminated between solid leathers and core.
Expected Results
For the structural designsthat are the object of the different products of the project,various finite element models have been made, whcih allows obtaining an aproximate numeric solution on said structures. Its purpose has been to optimize its development and consequent manufacturing costs, and to minimize reducing tests to obtain the desired product.
Dissolved air separation equipment.
Floating agitators and aerators.
Transitable structures.
Digesters and fermenters.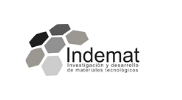 Retos Colaboración
RTC-2016-5285-5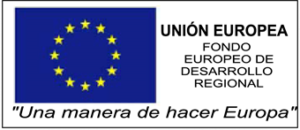 Total Budget: 650.023,77 €
CARTIF grant: 172.774,96 €
Duration: Oct.2016 – Dec.2018
Norberto Ibán Lorenzana
División de Sistemas Industriales y Digitales
noriba@cartif.es
Industrial solutions projects:
DAMPERDOOR looks to develop a competitive system and of high benefits for sliding doors in furniture sector. These features aim for a self-controlled closure, independent of the excessive force that a user may bring to the closing action, thus avoiding shocks and with the ability to complete the travel to a full and accurate closure.
read more