Improve the raw material and energy efficiency of the equipment and processes taking place in metallurgical enterprises.
The main objective of the project is to develop, adapt and apply new technologies to improve the efficiency in the use of raw materials and energy of the equipment and processes that take place in the metallurgical companies. The great variability of raw materials in this type of companies makes that their processes specially complex and need to be modernized. These technologies will be validated in three use cases ranging from steel production to aluminium refining and lead recycling.
CARTIF participates in this project as coordinator of the lead pilot together with the company Exide Technologies applying artificial intelligence techniques for the modelling, control and development of decision tools in the lead smelting and refining processes.
Objectives
Development, adaptation and application of novel retrofitting technologies to cope with the increasing feedstock variability, and to ensure an efficient use of the feedstock in terms of materials and energy, by means of:
Novel sensors for characterisation of metal scrap regarding chemical composition.
Metal scrap preheating system operated with waste derived fuel.
Software tools to model the operation input conditions of the processes.
Monitoring and control systems to optimise the processes for metal production at varying feedstocks.
Demonstration within three different use cases from the metal making industry:

Electric and oxygen steelmaking.
Aluminium refining.
Lead recycling.

Evaluation of the retrofitting solutions in terms of economic and ecological effects, as well as cross-sectorial applicability in other process industries. 
Valorisation, dissemination and exploitation of the project results for the process indsutry.
Actions
Set up of statistical models to predict chemical composition of lead raw material. 
Formulation of models to predict process performance based on furnance operation variables. 
Adaptation of decision support systems for optimisation of charge in lead rotary furnance alloy material mixes. 
Retrofitting of data acquisition and monitoring system and optimization of lead refining process in the kettle. 
Expected Results
Increasing the energy efficiency of the targeted processes in lead production.
A reduction of 2% in the consumption of alloying elements in the production of alloys for lead refining process.
Reducing sample preparation in the mixing and refining process, as well as the residence time in the furnances.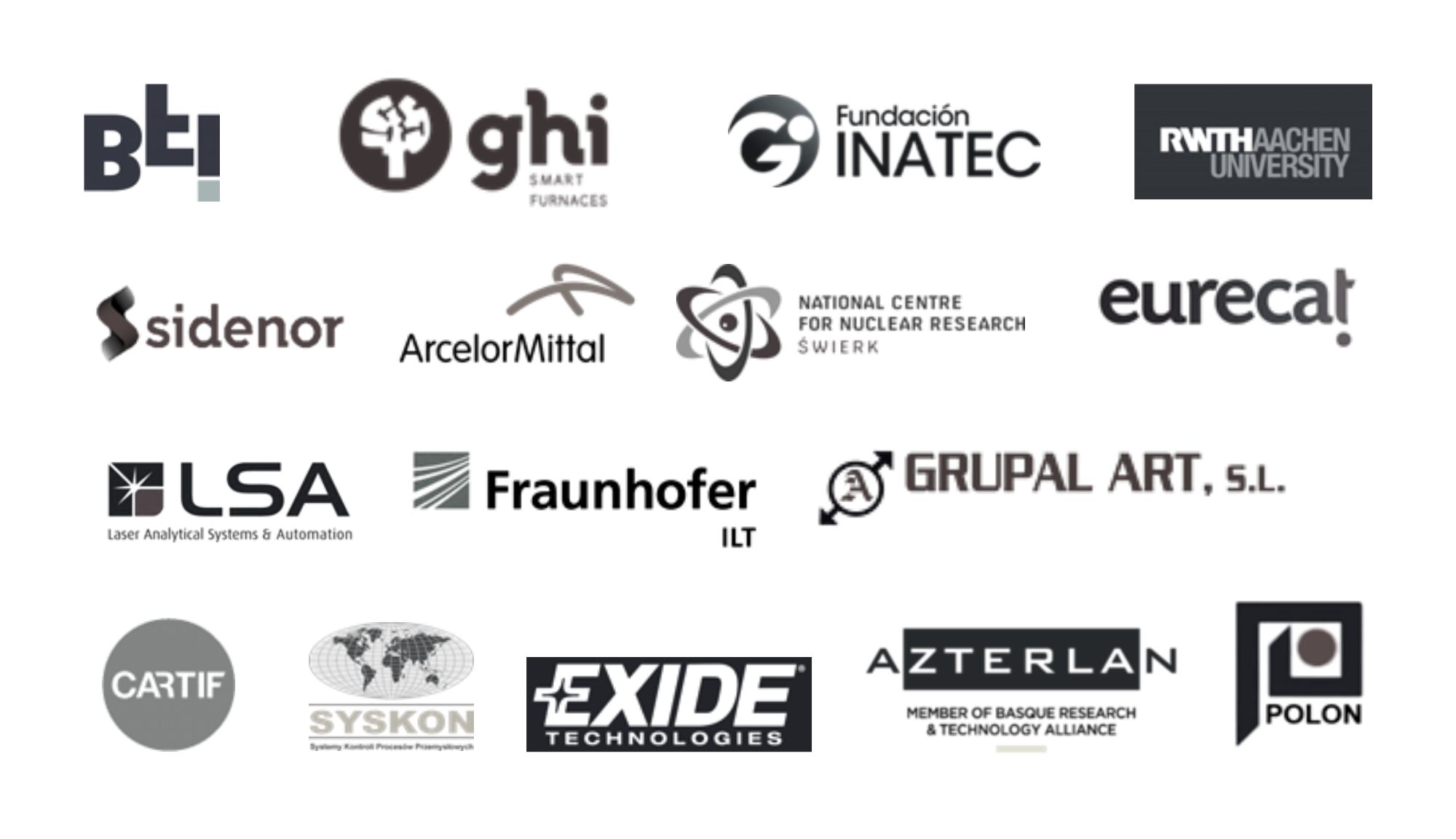 Horizon 2020
69882

Total Budget: 9,903,478.25€
Contribution: 7,928,015.88€
Duration: 01/01/2020 – 01/12/2023

Clemente Cárdenas
División de Sistemas Industriales y Digitales
clecar@cartif.es
Industrial Solutions projects: