Intelligent system for manual assembly positions in the industry
A new intelligent system has been developed for manual assembly positions in the industry. This system aims to minimize assembly errors by operators by validating operations, providing information and guiding the operator in real time through a man-machine interface based on Augmented Reality
The system integrates the assembly process into the traceability system and prepares reports and statistics on cycle times and productivity. In addition, it facilitates the flexibility of workstations by including a reconfigurable fixing system that allows the same workstation to be used for several functionalities.
Objectives
Eliminate product defects by preventing, correcting and detecting human errors.
Accurate sequence of operations and validation.
Accurate detection and tracking of tools and hands.
Provide information "in situ" (man-machine Augmented Reality Interface).
Time control and traceability.
Safety, ergonomics, training.
Actions
Develop a system to track tools and hands of the operator.
Develop an augmented reality-based guidance interface.
Develop a process validation system.
Develop a multi-part reconfigurable fixation system.
Develop a perceptive glove for tool-less operations.
Perform verification and prototype testing.
Expected results
Post control system (PUMAN_SC).
Reconfigurable fastening system (PUMAN_SFR).
Perceptive glove system (PUMAN_SGP).
Tool and glove detection and tracking system (PUMAN_SDS).
Guidance system based on augmented reality (PUMAN_SGRA).
Mounting station.
Collaboration Challenges 2016
RTC-2016-5666-7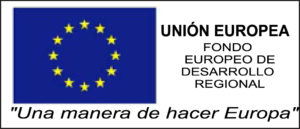 Total Project budget: 500,307.3 €
CARTIF grant: 182,783 €
Duration: 2016-2018
Álvaro Melero Gil
Project manager
Industrial and Digital Systems Division
alvmel@cartif.es
Industrial Solutions projects:
The objective is to develop a new generation of Socio-Bio-Cooperative robotic devices based on haptic technology combined with the novel Socio-Bio-Cooperative control approach to robotic systems, which proposes to use the biophysical signals of the users to adapt their reaction to the user's state.
read more