Intelligent system for manual assembly positions in the industry
A new intelligent system has been developed for manual assembly positions in the industry. This system aims to minimize assembly errors by operators by validating operations, providing information and guiding the operator in real time through a man-machine interface based on Augmented Reality
The system integrates the assembly process into the traceability system and prepares reports and statistics on cycle times and productivity. In addition, it facilitates the flexibility of workstations by including a reconfigurable fixing system that allows the same workstation to be used for several functionalities.
Objetives
Eliminate product defects by preventing, correcting and detecting human errors.
Accurate sequence of operations and validation.
Accurate detection and tracking of tools and hands.
Provide information "in situ" (man-machine Augmented Reality Interface).
Time control and traceability.
Safety, ergonomics, training.
Actions
Develop a system to track tools and hands of the operator.
Develop an augmented reality-based guidance interface.
Develop a process validation system.
Develop a multi-part reconfigurable fixation system.
Develop a perceptive glove for tool-less operations.
Perform verification and prototype testing.
Expected results
Post control system (PUMAN_SC).
Reconfigurable fastening system (PUMAN_SFR).
Perceptive glove system (PUMAN_SGP).
Tool and glove detection and tracking system (PUMAN_SDS).
Guidance system based on augmented reality (PUMAN_SGRA).
Mounting station.
RETOS-COLABORACIÓN 2016
RTC-2016-5666-7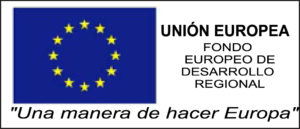 Total Project budget: 500.307,3 €
CARTIF budget: 195.311,8 €
Grant received: 182.783 €
Duration: 2 years (2016-2018)
Álvaro Melero Gil
Project manager
Industrial and Digital Systems Division
alvmel@cartif.es
Industrial Solutions projects:
VAPEX (Novel Vapour Analyser for the Detection of Explosives in Airports Passengers Checkpoints). Start date: June 2018. Duration: 2 years. Co-funded by Eurostars 2 Program, VAPEX is an European project led by SEADM aiming at the development of a new security explosive screener for the detection of hidden explosives carried by people, both passengers and non-passengers, within airport facilities. Two German entities (Fraunhofer Institute for Chemical Technology and CFX Berlin) are also members of the consortium led by SEADM (Spain), contributing to the development and testing stages. VAPEX will be accomplished in close contact with security forces as future users of the new explosive screener. This project ranked position #10 out of 415 European applicants in the Eurostars 2 call for proposals 'CoD 8'.
read more