Food
AGRIFOOD TECHNOLOGIES
More than 20 years working for the Food and Beverage Industry endorse the CARTIF Food Area, which offers service tailored to the needs of the process and product, identifying consumer demand, adapting to the market and anticipating trends in health matters.
The work of this area is mainly aimed at the development of products in the framework of healthy and sustainable food, whose team works accompanying companies in the complete path of projects, from the generation of ideas and its implementation until obtaining the fruits of research, development and innovation.
Research lines
Research in the use of new proteic sources and application of innovative technologies for the modification of tecnofunctional properties of ingredients and obtaining new food products.
Research for the development of health products through dry and conservation technologies.
Research and development of new applications to guarantee quality and food security.
Research in the reformulation of products in nutritional quality and sustainability.
Publications
Campos,M.I., Debán, L., Antolin,G., & Pardo,R. (2023). A quantitative on-line analysis of salt in cured ham by near-infrared spectroscopy and chemometrics. Meat Science, 109167.
Martín-Diana, A.B., Blanco Espeso, B., Jiménez Pulido,I.J., Acebes Martínez, P.J., & Rico, D. (2022). Twin-Screw Extrusion as Hydrothermal Technology for the Development of Gluten-Free Teff Flours: Effect on Antioxidant, Glycaemic Index and Techno-Functional Properties. Foods, 11(22), 3610. 
Estévez,A., Frade P, Ferreira M., Regueiro,L., Alvarez,M., Blanco, B, Fernández,L. & Soula, M. (2022) Effects of Alternative and Sustainable Ingredients on RainbowTrout (Oncorhynchus mykiss) Growth, Muscle Composition and Health. Revista Aquaculture Journal 2022 2(2), 37-50.
Blanco,B, Acebes P.J. La importancia de la Energía Mecánica Específica en extrusión. Revista iFood Número 69 pp 14-17 año 2022. ISSN 2604-1545.
Piñero,M; Ribeiro,G. Propiedades tecnofuncionales de nuevas fuentes de proteína vegetal para la obtención de análogos cárnicos. Revista: Tecnifood. Edición Especial Plant-based (Octubre 2022).
Blanco, B. Modificación de las propiedades nutricionales y funcionales de harinas de cereales por medio de la tecnología de extrusión. Tecnoalimen Octubre 2022 número 39 ISSN 2340-4159.
Blanco,B. Estrategias para incrementar la aplicabilidad de fuentes naturales como ingredientes tecnológicos. Tecnoalimen Diciembre 2022; número 40 pp: 46-49 ISSN: 2340-4159.
Estévez, A., Blanco,B.,Fernández,L., Ferreira,M., &Soula,M. (2022).

 

Effects of alternative and sustainable ingredients, insect meal, microalgae and protein and lipid from tuna cooking water, on meagre (Argyrosomus regius) growth, food conversion and muscle an liver composition.

 

Aquaculture, 548, 737549.

 

https://www.sciencedirect.com/science/article/abs/pii/S0044848621012126?via%3Dihub
Blanco B. Tecnología de procesos, ingredientes e impacto en la textura de análogos cárnicos. Revista TECNIFOOD. Especial abril 2021 número 134, pp 84-86.
Blanco B., Acebes P.J.

 

Fortificación de snacks expandidos e interacción con el proceso de extrusión. Revista TECNIFOOD. Especial Septiembre 202 número 137 Pp 94-96 ISSN 1138-9028.
Campos, M.I., Debán,L.,Antolín,G.,Pardo,R. (2020).

 

Evaluaton by NIRS technology of curing process of ham with low sodium content. Meat science, 163, 108075.
Blanco, B. De subproductos a productos a través de la extrusión. Revista Alimentaria, marzo 2019.
Hidalgo, D., Mussons, M., Martín-Marroquín, J.M., Corona, Antolín, G., Combined remediation and protein production using microalgae growth on waste bakery products. Waste and Biomass Valorization (2018). 9(12) 2413-2422 ISSN: 1877-2641.
Blanco. B. Estudio de la tecnología de extrusión para la valorización de subproductos vegetales y nuevas aplicaciones de leguminosas como ingredientes para productos para alimentación humana (2017). Trabajo de Tesis Doctoral.
Blanco, B., Antolín, G., Effect of the incorporation of grape pomace into ready-to-eat extruded snacks. (Oral presentation). 9th International Congress Flour-Bread 17/11th Croatian Congress of Cereal Technologists. Opatija (Croacia) 2017. Proceedings ISSN 1848-2554.
Blanco, B., Acebes, J., Antolín, G., Effect of the incorporation of brewer´s spent grain into extruded snacks. Poster presented at 9th International Congress Flour-Bread 17/11th Croatian Congress of Cereal Technologists). Opatija (Croacia) 2017. ISSN 1848-2554.
On-line prediction of sodium content in vacuum packed dry-cured ham slices by non-invasive near infrared spectroscopy. Meat Science, V126, 29-35 (2017).
Campos, M. I. (2015). Aplicación de la tecnología NIRS para la determinación de sodio y parámetros implicados en el proceso industrial del jamón curado (2015). Trabajo de Tesis Doctoral.
De Luis, D. A., De la Fuente, B., Izaola, O., Conde, R., Gutiérrez, S., Morillo, M., & Torres, C. T., Double blind randomized clinical trial controlled by placebo with an alpha linoleic acid and prebiotic enriched cookie on risk cardiovascular factor in obese patients. Nutricion hospitalaria, 26(4), 827-833 (2011).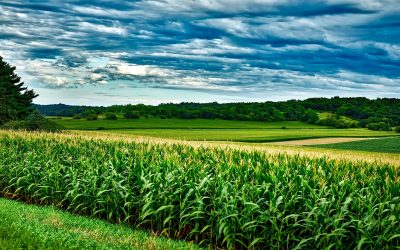 The INPULSE Operating Group (GO_INPULSE) was created to strengthen the cultivation of legumes in Spain and reduce the external dependence of protein for feed through the joint work of different actors.
read more