CARTIF PROJECTS
AlternFeed
For a future in which marine aquaculture is the main source of fishery products in the world
AlternFeed is a Project in which CARTIF works with the National Association of Canned Seafood Manufacturers-National Center for the Conservation of Fishery Products (ANFACO- CECOPESCA).
Currently, aquaculture supplies more than 50% of the total fish consumed in the world is expected to be the main source of fishery products by 2030 depending too much on fish oil, fishmeal and krill oil as essential ingredients for food.
ALTERNFEED will assess sustainable alternatives to the use of fishmeal and fish oil or krill in the manufacturing of fish feed, providing added value to several alternative ingredients in order to take advantage of their characteristics and synergies.
Objectives
AlternFeed intends to evaluate the combination of three ingredients: Insect flour as a quality protein source, microalgae and the protein and lipid fraction recovered from cooking water from tuna canning processes.
For this purpose, the following objectives are proposed:
Obtaining alternative ingredients.
Characterization of the alternative raw materials obtained.
Formulation and optimization of the manufacturing process through extrusion.
Actions
Cultivation of microalgae and optimization of the recovery process of the protein and lipid fraction of canning industry effluents.
Characterization of the alternative ingredients produced and its correlation with the optimal conditions.
Formulation of aquaculture diets with the ingredients obtained and optimization of the extrusion process according to the formula, the aquaculture species and the feeding stage.
Expected results
Optimize the processes of obtaining alternative raw materials to replace fishmeal and fish oil.

Formulate and elaborate diets with an optimal nutritional composition for sea bass and trout at different stages of growth.

Validate at least one of the aquaculture diets for each species to relate the diets to the zootechnical parameters.  
Video presenttion of the project:
European Maritime and Fisheries Fund
1. Innovation, aquaculture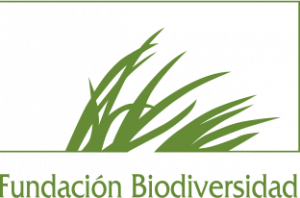 Total budget: 105.251,12 €
Duration: 2018-2020
Belén Blanco Espeso
Division of Agrifood and Processes
belbla@cartif.es