CARTIF PROJECTS
CAMPOFRÍO
Obtaining a cured han with reduced sodium content
Develop a cured ham with reduced salt content using different salt mixtures in the salting process.
Monitoring of the determination of cations and proteolysis index in the process of making cured hams.
Evaluation of salt content in sliced ​​cured ham quickly and accurately in the production line using NIR technology online, with the development of external calibration and validation models.
Objectives
Reduction of the sodium content of cured ham by partial replacement with other salts.
Development of a measuring method for the salt contents of sliced ​​cured ham using non-destructive near infrared spectroscopy technology (NIR).
Application of NIR technology in the production line so that sliced ​​cured ham samples can be catalogued according to their salt content.
Actions
Study of three salt formulations in hams using different methodologies to study the reduction of sodium in its elaboration process (salted, post-salted and final healing).
Obtain the calibration of the salt parameter in sliced ​​cured ham using NIR on-line technology from the spectral information and wet values ​​of the selected samples.
Expected results
Study the samples of hams at four different moments of the healing process: freshly salted, 120 days after salting, 320 days after salting and at the end of healing.
Get reduced-in salt hams without causing physicochemical or organoleptic alterations.
Perform calibration models for the determination of the sodium parameter using on-line NIR technology on slices of cured ham.
PROGRAMME
Subprogramme INNPACTO 2011.
IPT-2011-1123-06000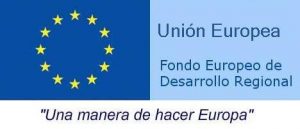 Total budget: 1.079.803,95 €
CARTIF budget: 276.758 €
Duration: 2011-2013.
Mª Luisa Mussons
Division of Agrifood and Processes
marmus@cartif.es
Explore new vegetable protein sources, mainly native legume species from Castilla y León region which, together with the inclusion of agri-food by-products and by means of using technologies such extrusion cooking and texturization, allow the generation of innovative and alternative-to-meat products with nutritional, functional and imporved organoleptic characteristics.
read more