Healthy snacks elaborated as of healthy ingredients with high content in essential macro and micronutrients.
GARNOVA project was born in response to the growing consumer demand for healthier snacks, combined with the diverse population needs in terms of age, desires, habits or particular health conditions. 
In attendance to these needs, PATATAS FRITAS DE SORIA GARIJO BAIGORRI, S.L., propose the development of a new range of innovative snacks, elaborated as of healthy, functional and with high content in essential macro and micronutrients ingredients.
The technology used for the elaboration of those products is the extrusion, as it not only allows to obtain products with diverse shpaes, textures, colors and flavours, but also, allows improving rhe functional properties of food elaborated based on vegetables.
Objectives
Further in the knowledge about extrusion technology to obtain and develop new snacks elaborated as of ingredients with high nutritional value.
Obtain two new snacks, that are crunchy, fine and tasty, as of 100% vegetal raw material.
Analyse the influence of the operating conditions of the extrusion process about the nutritional, microbiological and sensorial characteristics of the products.
Offer new snacks alternatives to the population, but also suitable for consumers with special needs (vegan, celiacs, among others).
Actions
The actions planned will be grouped in three main activities:
Conceptual development of new snacks.
Optimisation of experimental conditions in the extrusion equipment at preindustrial scale.
Valorisation and settings of the extrusion process through the nutritional, functional, physico-chemistry, organoleptic and microbiological characterization of the products obtained.
Expected results
This project pretends to provide consumers with two new snacks alternatives, which represent healthier options to those currently on the market. The following are planned to be developed:
Product 1: with an important contribution of all the essential aminoacids from one or more legumes. Moreover, flavour will be boosted with typical ingredients of the mediterranean diet.
Product 2: based on vegetable ingredients that complement both nutritional and functional value due to its content in aminoacids, fibres, vitamines and minerals.
R&D Line
Research in the use of new proteic sources and aolication of innovative technologies for the modification of the tecnofunctional properties of ingredients and the obtention of new food products.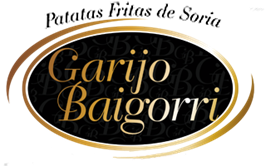 ICE R&D Projects
04/18/SO/0019
Total Budget: 141,045.10€
CARTIF Budget: 51.004.45€
Duration: 01/04/2022 – 30/06/2023
María Ysabel Piñero
Agrifood and Processes Division
marpin@cartif.es